Select an indicator from the menus below:

Demographics

Equity

Economic Vitality

Readiness

Connectedness

Economic Benefits
Car access

?

The percentage of households with no vehicles by race/ethnicity of householder. Data for 2010 represents a 2006-2010 average, while data for 2015 represents a 2011-2015 average. No data is reported for demographic subgroups with insufficient sample sizes. For more information, see the data and methods document. |

National Equity Atlas Data & Methods: Technical Documentation
United States
Percent of households without a vehicle by race/ethnicity:
Why it matters
Reliable and affordable transportation is critical for meeting daily needs and accessing educational and employment opportunities located throughout the region. For households living in regions without robust transit systems, access to a car is critical, but lower-income people and people of color are more likely to be carless. 
Grow an equitable economy: Policies to ensure everyone can connect to opportunity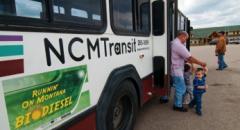 Transit Initiative Increases Access and Mobility in North Central Montana
In the Great Plains area in Northern Montana, it is not uncommon for people to live many miles away from jobs, schools, grocery stores, and hospitals. At the same time, poverty and unemployment are quite high in some counties. Driving long distances is a fact of life for most, and for rural and tribal residents who cannot afford a reliable vehicle or cannot drive and are literally stranded from opportunity. Recognizing this need, Opportunity Link has been working to build the North Montana Transit System of bus routes connecting residents to work opportunities. Read more.