Select an indicator from the menus below:

Demographics

Equity

Economic Vitality

Readiness

Connectedness

Economic Benefits
Income gains with racial equity

?

Actual and projected average annual income, percentage income gain, and shares of gain attributable to increased wages (income per hour) versus increased employment (hours worked) under a scenario of racial equity in income for the population ages 16 or older. Income gains were estimated by assuming that each racial/ethnic group had the same age-adjusted average annual income (and income distribution) and hours of work as non-Hispanic whites. Asian subgroups with average incomes higher than the average for non-Hispanic whites were assumed to experience no gains or losses in income. Data for 2010 represent a 2006-2010 average while data for 2015 represent a 2011-2015 average. All dollar values are in 2015 dollars. For more information, see the data and methods document. |

National Equity Atlas Data & Methods: Technical Documentation
United States
Income by race/ethnicity:
Why it matters
Wage and employment gaps by race (as well as gender) are not only bad for people of color—they hold back the entire economy. Closing these gaps by eliminating discrimination in pay and hiring, boosting educational attainment, and ensuring strong and rising wages for low-wage workers is good for families, good for communities, and good for the economy. Rising wages and incomes, particularly for low-income households, leads to more consumer spending, which is a key driver of economic growth and job creation.
Grow an equitable economy: Policies to close the racial income gap
If wages are a predominant source of your racial income gap, focus on raising the floor on low wage work by increasing the minimum wage or enacting living wage laws, requiring paid sick days, ending wage theft, strengthening workers' rights to organize, and ensuring fair scheduling and equal pay
If employment is a predominant source of your racial income gap, focus on growing new good jobs, investing in education and workforce training pathways, dismantling barriers to employment such as conviction history questions on job applications, employer credit checks, and racial discrimination in hiring, connecting unemployed workers to the jobs created through new development, and increasing transportation access to jobs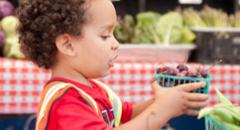 Tulsa Proves Universal Pre-K Brings Major Economic and Social Returns
Investments in early childhood education have strong, proven economic and social benefits. In 1998, Oklahoma passed legislation offering free high-quality pre-kindergarten to every four-year old in the state. Its enrollment rate is 74 percent, while only 28 percent of all four year-olds nationally are enrolled in a state-funded pre-K program. An in-depth study of Tulsa's program found that children who enrolled in pre-K would increase their future earnings by tens of thousands of dollars. Low-income students, in particular, would see an earnings increase. For students of all income levels, the benefits of pre-K far outweigh the state's investment. Read more.
Learn more about these strategies: