Explore examples of data visualizations created with Tableau software using data from the National Equity Atlas.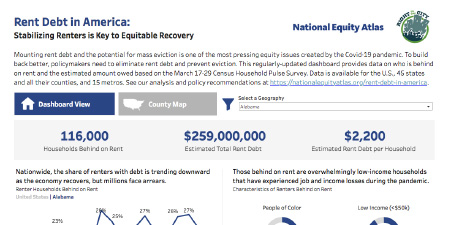 August 30, 2021
Timely data on the Covid-driven rent-debt crisis to support strong protections for impacted renters.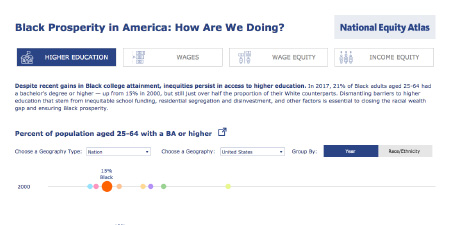 February 16, 2021
Critical data on Black-White income gaps, and the economic benefits of closing them.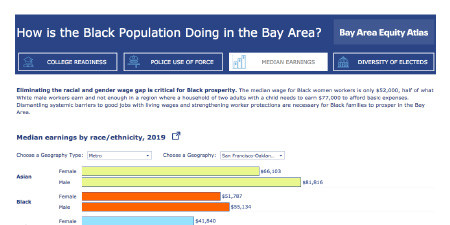 February 16, 2021
Key indicators of economic inclusion, political representation, education, and justice for the Black population in the Bay Area.