National Equity Atlas Update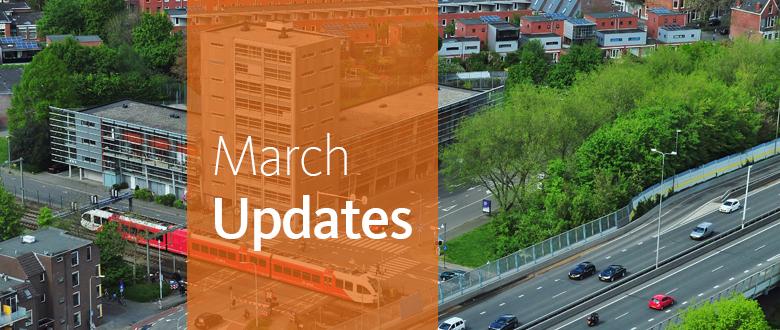 Dear Equity Atlas Users,

Spring is a busy time for equity data! Our team is hard at work producing 15 new equity profiles, most of which will be released in April and May. We also began digging into our new project focused on employment equity in southern states, and hosted a webinar sharing local jobs equity strategies in New Orleans and Minneapolis.

Employment Equity in Southern States Project Launched
Quality employment is the foundation of a thriving, shared prosperity economy, but even in today's nearly "full employment" economy, many workers of color remain jobless, underemployed, or struggling to get by in low-wage, precarious jobs. With support from the W. K. Kellogg Foundation, PolicyLink and PERE are working to build employment equity in five southern states: Alabama, Georgia, Louisiana, Mississippi, and North Carolina. We will analyze the potential economic gains of realizing full employment for workers of every race and gender and work with local partners in each state to effectively frame the research, understand barriers to employment, and present policy solutions at the state and local level. Last week marked the official launch of the project in Alabama, where we are partnering with the Alabama Asset Building Coalition; and Georgia in with the Partnership for Southern Equity.

Webinar Recap: Targeted Strategies to Reduce Employment Inequality
U.S. unemployment rates have fallen across the board, but joblessness remains a pressing challenge for workers of color in many metros. Building on the analysis in our recent brief, Race, Place, and Jobs: Reducing Employment Inequality in America's Metros, the National Equity Atlas team hosted a webinar on March 23 to lift up local approaches and strategies to close the employment gap in areas of racially concentrated unemployment. Our guest speakers were Asali Ecclesiastes, Claiborne Corridor program manager at the Network for Economic Opportunity (an initiative of the City of New Orleans), and Tawanna Black, executive director of the Neighborhood Funders Group in Minneapolis. You can view the webinar recording online and download the slides now.

#DayWithoutAWoman and St. Louis's Minimum Wage Win
In the latest Chart of the Week posts, PolicyLink Research Associate Ángel Ross looked at two issues critical to advancing equitable growth locally.
For International Women's Day and in solidarity with the #DayWithoutAWoman campaign, this analysis of the gender wage gap in Oakland highlights the racial and gender-based discrimination that continues to relegate women of color to the lower rungs of the economic system.
After the Missouri Supreme Court upheld the city of St. Louis's authority to raise its minimum wage to $11/hour by 2018 earlier this month, this chart underscores the importance of this victory. Black and Latino full-time workers in the city are 2.5 to 3 times more likely than White full-time workers to live in poverty.

Thank you!
--The National Equity Atlas team at PolicyLink and the USC Program for Environmental and Regional Equity (PERE)