Select an indicator from the menus below:

Demographics

Equity

Economic Vitality

Readiness

Connectedness

Economic Benefits
Neighborhood poverty

?

The percentage of the population living in high-poverty neighborhoods by race/ethnicity. High-poverty neighborhoods are defined as census tracts with a poverty rate of 40 percent or higher. Data for 2010 and 2015 represent 2006-2010 and 2011-2015 averages, respectively. For more information, see the data and methods document. |

National Equity Atlas Data & Methods: Technical Documentation
United States
Percent living in high-poverty neighborhoods by race/ethnicity:
Why it matters
People who live in high-poverty neighborhoods have less access to jobs, services, high-quality education, parks, safe streets, and other essential ingredients of economic and social success that are the backbone of strong economies. People of color—particularly African Americans, Latinos, and Native Americans—are significantly more likely than their white counterparts to live in high-poverty neighborhoods, even if they themselves are not poor.
Grow an equitable economy: Policies to build communities of opportunity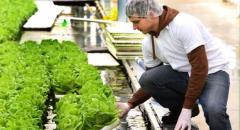 Evergreen Cooperatives Build Wealth in Cleveland Neighborhoods
A group of foundations, hospitals, universities, and the city are creating jobs and wealth-building opportunities in some of the highest poverty neighborhoods in Cleveland by leveraging a portion of their multi-billion dollar annual business expenditures to start worker-owned cooperatives. The Evergreen Cooperatives include an industrial laundry, a solar installation firm, and an urban farm that have collectively created over 100 well-paying jobs. The long-term goal is to create a network of worker-owned firms with 5,000 employees. Learn more.
Learn more about these strategies: