National Equity Atlas Year in Review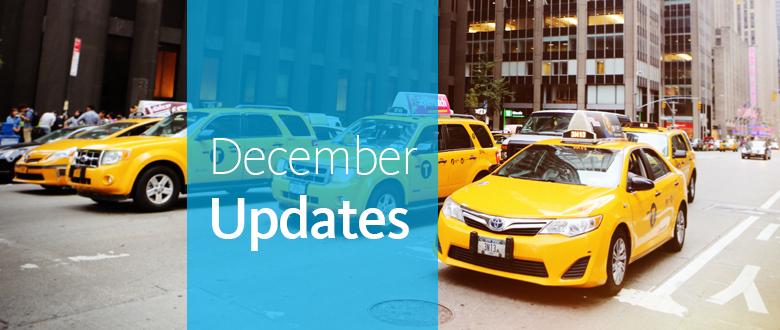 Dear Atlas Users,
Happy Holidays from the National Equity Atlas team! We are thankful for another fruitful year of collaborations with local coalitions and community leaders on data projects that empower collective action, undergird advocacy, and inform policies to advance racial equity and inclusive prosperity. Here are some highlights from the past year:
Employment Equity in Southern States
In partnership with collaboratives and organizations in each state, we released a series of five briefs that lay out policy roadmaps for Georgia, Alabama, Mississippi, North Carolina, and Louisiana. These briefs were all based on data analyses and modeling of a "full-employment economy," defined as when everyone who wants a job can find one, as well as focus groups with workers seeking good jobs These reports are undergirding the employment equity work of our partners, Partnership for Southern Equity, Alabama Asset-Building Coalition, Mississippi Low-Income Child Care Initiative, Rural Forward NC, the NC Budget & Tax Center, and the Louisiana Power Coalition for Equity and Justice.
New Equity Profiles
Continuing our work to inform equitable growth strategies locally, we developed equity profiles for Sacramento, Albuquerque, Cincinnati, and Omaha. As always, each profile was produced in partnership with local leaders who are using the data in their collective action efforts. In Albuquerque, the profile data will serve as a guide for the city's Office of Equity and Inclusion as they develop their action agenda. In Cincinnati, the profile is informing the All-In Cincinnati coalition which is focusing on increasing housing affordability and stability for Black women in the city.
Other Reports and Publications
In April, we released Solving the Housing Crisis Is Key to Inclusive Prosperity in the Bay Area, produced in partnership with The San Francisco Foundation. Analyzing Zillow data on median rents, we found that two minimum-wage workers earning $15/hour can find affordable rentals in just 5 percent of the Bay Area's 1,500 census tracts. Last month, in partnership with the Mastercard Center for Inclusive Growth, we released 100 Million and Counting: A Portrait of Economic Insecurity in the United States, which sheds new light on the 106 million Americans — nearly a third of the nation — who are living at or below 200 percent of the federal poverty level. Register here for an upcoming webinar on the report and its findings taking place on Monday, January 14, 12:00 - 1:00 pm PT / 3:00 - 4:00 pm ET.
Data in Action/Atlas in the News
Our team has also shared several blogposts adding equity data to the national dialogue about inclusive economies; those posts and our monthly email updates are archived here. And throughout the year, Atlas data and reports have also been covered by various local and national media outlets and articles, radio interviews, and more are available here.
Thank you once more for your interest in our work!
The National Equity Atlas team at PolicyLink and the USC Program for Environmental and Regional Equity (PERE)