Chart of the Week: #BlackWomensEqualPay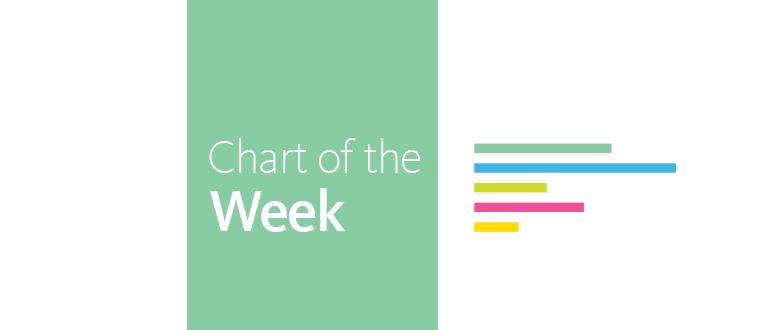 As America becomes a majority people-of-color nation, equity—just and fair inclusion—is the key to building strong communities and a strong economy. Understanding the state of equity in your community is critical for developing and making the case for solutions that foster equitable growth.
To add equity data to the national dialogue about growth and prosperity, today the National Equity Atlas team is launching a new "Chart of the Week" series. Every week, we will post a new chart drawing from the Equity Atlas related to current events and issues.
In honor of #BlackWomensEqualPay, this week's chart looks at median wages for Black women in Atlanta, Georgia.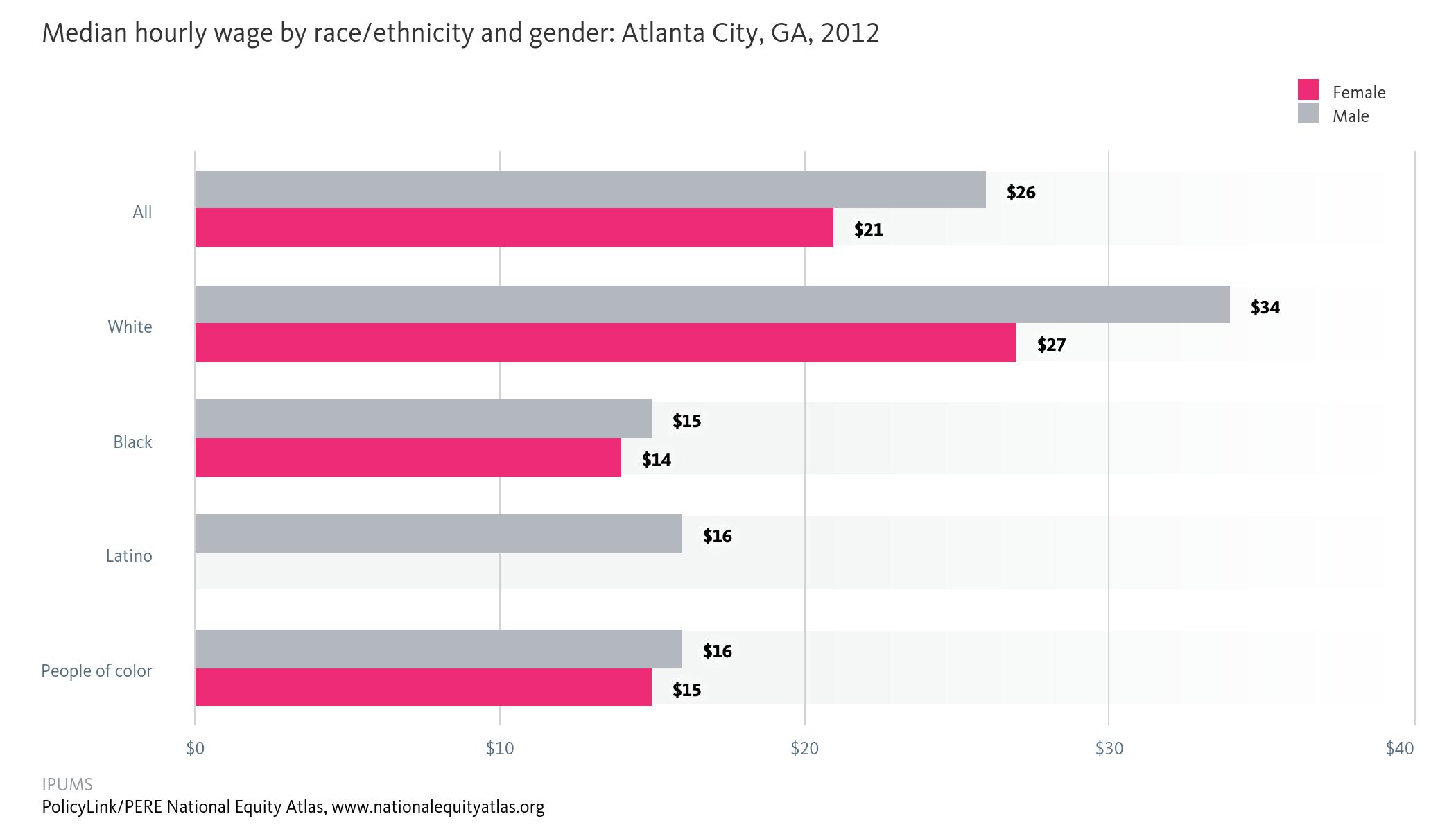 As the chart shows, Black women earn the lowest wages among full-time workers in Atlanta. With a median wage of $14/hour, Black women earn $20/hour less than White men and $13/hour less than White women. While White men and women earn more in Atlanta than the national average for their race and gender, Black women earn less in Atlanta than the national average for Black women ($16/hour), exacerbating racial inequities in the city.
There are many strategies that communities can take to address race and gender equity in pay, such as Boston's 100% Talent Compact, in which businesses commit to sharing disaggregated data with the city's Women's Workforce Council to inform targeted policy solutions. In King County (Seattle), Washington, businesses are signing on to a similar initiative and pledging to identify internal gender equity issues, share lessons with other employers, and implement best practices to close the gender wage gap.
To see how Black women fare in your community, visit the National Equity Atlas, type in your city, region, or state, and select the "By gender" breakdown. Download and tweet at us the chart for your community using #60cents #equitydata @PolicyLink.