Chart of the Week: Disconnected Native Youth in North Dakota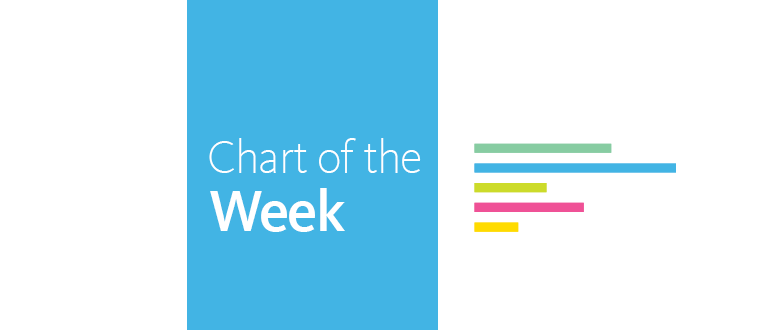 To add equity data to the national dialogue about growth and prosperity, every week the National Equity Atlas team posts a new chart drawing from the Equity Atlas related to current events and issues.
In what some are calling the largest gathering of tribal nations in 150 years, a multigenerational coalition has assembled in North Dakota to stand with the Standing Rock Sioux Tribe to halt the construction of the Dakota Access Pipeline (#NoDAPL). Proponents of the 1,172-mile crude oil pipeline tout the economic benefits of the project in the wake of a declining state economy, but this project is not the way to foster sustainable and equitable growth in North Dakota's Native communities.
To lift up this Native-led struggle to protect ancestral land and water in Standing Rock, this week's chart looks at the share of young people ages 16 to 24 in North Dakota who are disconnected from work and school.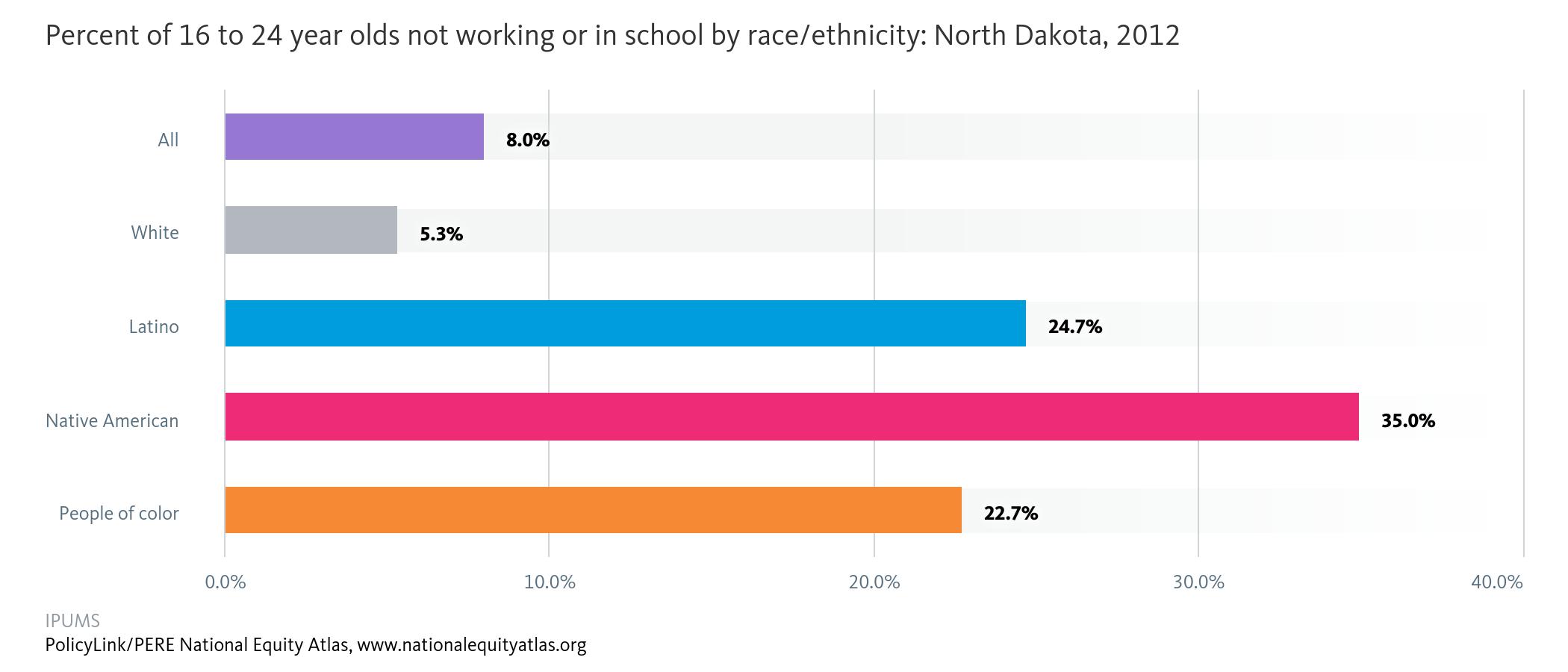 In North Dakota, Native American young people are the most likely among the major racial/ethnic groups to be disconnected from work and school. More than one in three Native American young people are neither working nor in school, compared with one in four Latinos and just 5 percent of Whites. Native Americans make up the second largest race/ethnic group in the state, but they continue to face steep barriers to economic inclusion, while inequitable development projects like the Dakota Access Pipeline threaten destruction of their sacred burial sites and water access.
Widespread youth disconnection hurts not only Native Americans and Latinos, but also the North Dakota economy. State policymakers can simultaneously invest in their economies and their most vulnerable populations by building robust cradle-to-career pipelines that support children and families, and by connecting young people of color to opportunities through targeted workforce training programs, apprenticeships, internships, and career academies.
To see how Native Americans fare across other indicators in North Dakota, visit the National Equity Atlas, type in North Dakota, and select an indicator. Download the charts and share them on social media using #equitydata and #NoDAPL.