National Equity Atlas: February Update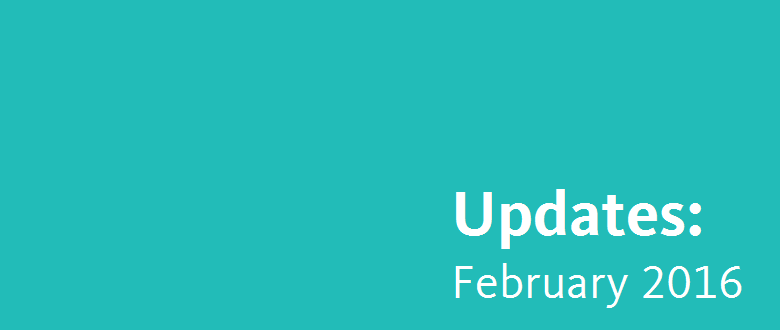 Dear Equity Atlas users,

Greetings! Please see below for a round-up of additions to the National Equity Atlas in the last quarter of 2015. 

We also have a favor to ask: If you have been using the Atlas, would you write a short testimonial about what you used it for and what impact it had/what you liked about it? We have a specific opportunity to share a user testimonial in a new national resource, and an ongoing need to document how our data is informing community action. Please share your two-sentence testimonial here.
 
New Data
In October, we added the 100 largest cities to the Atlas, increasing the number of geographies represented to 301! Check out our webinar releasing the data.
We added gender and race/ethnicity breakdowns to two economic indicators: Unemployment and Wages: Median (gender is also available for the Wages: $15/hr indicator).
New Reports
We analyzed the potential economic gains of true full employment for the Fed Up Coalition. Our series of fact sheets (for the U.S. as a whole and 12 metros) illustrate the improvements to employment, income, GDP, poverty, and tax revenue if everyone who wanted a job could find one — regardless of race, ethnicity, or gender.
In the News
Matt Vasilogambros of the National Journal analyzed the racial wage gaps in America's metros using Atlas data, reporting on the continued gaps even among highly-educated workers and the worst and best regions for Black, Latino, and Asian workers on this measure.
In January, the Chicago Tribune used Atlas data — revealing that by 2020, 47 percent of Chicago's jobs will require an associate's degree or higher, yet only 29 percent of U.S.-born Latinos and 28 percent of U.S.-born blacks in the area currently have that level of education — to frame a story about strategies to prepare young people of color for the jobs of the future.
The Nonprofit Technology Network (NTEN) invited Atlas team member Sarah Treuhaft to write about the Atlas and the practice of combining data with narrative for policy change on its blog.
​
Data In Action
Webinars
 
Thank you for using our data and being a part of the movement to build an equitable economy!

The Equity Atlas team at PolicyLink and PERE