National Equity Atlas: February Update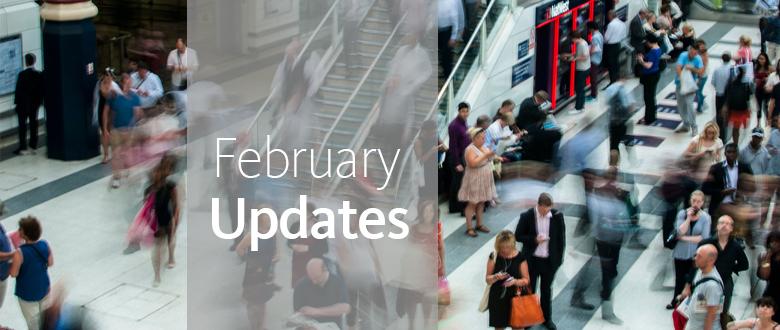 Dear Atlas users:
Greetings from the National Equity Atlas team! We have been busy updating all of our indicators and are excited to share this new data with you. We are also relaunching our Chart of the Week series adding equity data to the discussion about current events and issues. And we welcomed two new staff to our team: Jamila Henderson, a senior associate at PolicyLink, and Edward Muna, a data analyst at PERE, who you can expect to hear more from in the coming weeks.
Access 2015 Data for Your Community
In September, $201 billion: That's the potential economic boost that the Houston metro economy could have gained in 2015 if there were racial equity, up from $165 billion in 2010. Go to the Atlas to get this data point - and many more - for your community. Most of our 34 indicators are now updated to reflect the latest Census microdata release (the 2011-2015 pooled data from the American Community Survey), and in many case you can see change over time between 2000, 2010, and 2015. Visit http://www2.policylink.org/e/78532/indicators/681q6h/356661236.
Join Our Team this Summer!
PolicyLink is accepting applications from current graduate students for a full-time Equity Atlas summer internship in our Oakland office. Help us produce new equity analyses and build new community equity data tools with partners in the Bay Area, Buffalo, Louisiana, or elsewhere. Apply here by March 9 and share this opportunity with your networks.
Equity Data Informing Community Action in Battle Creek
Last week, the Atlas team was in Battle Creek, Michigan presenting the findings from the Battle Creek Equity Profile to leaders of the BC Vision initiative during their steering committee retreat. We were happy to share data insights and support the group as they worked with the Kellogg Community College Center for Diversity and Innovation to more deeply embed an equity approach throughout its efforts to build an equitable, thriving city.
Chart of the Week: #BlackFuturesMonth
For the final week of Black History Month/Black Futures Month, Atlas team member Ángel Ross of PolicyLink analyzed the gains in Black income nationally and in Oakland, California if the vision of racial equity were achieved—if we lived in a society where all Black people can participate, prosper, and reach their full potential.
In the News…
In an article for Los Angeles Times, L.A. Tenants Union member Tracy Jeanne Rosenthal uses "An Equity Profile of Los Angeles Region" in her opinion piece arguing that planning for transit and affordable housing should focus on the needs of low-income tenants of color, not the production of units, writing, "Without adequate protections to keep low-income tenants in their homes, transit-oriented development might as well be called transit-rider displacement."
Thank you!

The National Equity Atlas team at PolicyLink and the USC Program for Environmental and Regional Equity (PERE)