National Equity Atlas Update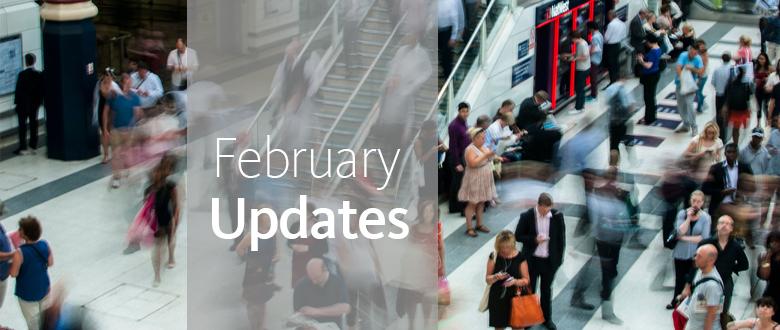 Dear Equity Atlas Users,

The House of Representatives will soon bring its HUD funding bill for the remainder of FY17 to the floor for a vote, and Representative Gosar (Arizona-04) is likely to file an amendment that would dismantle the 2015 Affirmative Furthering Fair Housing (AFFH) rule and eliminate federal support for disaggregated geospatial data. This data is critical for communities and advocates to understand, track, and address racial inequities related to housing, employment, transportation, and many other important causes. Please join the National Fair Housing Alliance, PolicyLink, the ACLU Nationwide, and the National Low Income Housing Coalition and sign this letter encouraging Congress to protect AFFH and oppose any efforts to block access to federal geospatial data.

Race, Place, and Jobs: Reducing Employment Inequality in America's Metros
Earlier this month Spotlight on Poverty and Opportunity featured a post from PolicyLink Senior Director Sarah Treuhaft, discussing how to build stronger and more inclusive regional economies by using neighborhood-targeted approaches to reduce racial inequities in employment. Read the full post and download the related brief here.

Addressing Racially Concentrated Unemployment: Lessons from New Orleans
U.S. unemployment rates have fallen across the board, but joblessness remains a pressing challenge for workers of color in many metros. Join the National Equity Atlas team on March 23 from 12:00 - 12:45 p.m. PT / 3:00 - 3:45 p.m. ET for a webinar discussion of our recent research brief, "Race, Place, and Jobs: Reducing Employment Inequality in America's Metros," and lessons from the Network for Economic Opportunity's efforts to develop targeted solutions to unemployment in New Orleans. Register here.

Advancing Health Equity and Inclusive Growth in Sacramento County
On February 2, PolicyLink launched an engagement with the Healthy Sacramento Coalition to develop strategies to both promote racial equity and improve health outcomes for residents of Sacramento County. Founded in 2011 and supported by the Sierra Health Foundation, the Healthy Sacramento Coalition has grown to include more than 60 members actively working to address the social determinants of health. Sacramento is one of five cities where PolicyLink is working with partners to address racial inequities in health, with support from the Robert Wood Johnson Foundation. Coupling rigorous data analysis with the wisdom and experience of community leaders and residents, this engagement will yield a comprehensive equity profile that the Coalition will use to advance a focused policy agenda. The profile and report will be released in late April 2017.

Saving Federal Geospatial Databases and More Charts of the Week
Collecting and publishing disaggregated data is critical to advancing equitable growth locally, as illustrated in three recent charts of the week from PolicyLink Research Associate Ángel Ross.
The latest chart of the week, "Save AFFH and Federal Geospatial Databases," highlights the importance of spatial data and the AFFH rule by showing two maps of unemployment in Memphis, Tennessee. The AFFH rule provides local jurisdictions with spatial data to ensure that federal dollars go towards making all communities neighborhoods of opportunity.
"Pittsburgh Mayor Peduto Signs Five Executive Orders," our February 17 chart of the week, looks at renter housing burden in the city of Pittsburgh.
Finally, our February 7 chart of the week highlights immigrants' contribution to growth in Cincinnati – one of the newest cities to defy the president's executive order on immigration and declare itself a sanctuary city. Immigrants in Cincinnati make up less than 5 percent of the population but have accounted for all of the city's population growth since 1990.
Thank you!

The National Equity Atlas team at PolicyLink and the USC Program for Environmental and Regional Equity (PERE)