Chart of the Week: #Fightfor15's National Day of Action Lifts Up the Working Poor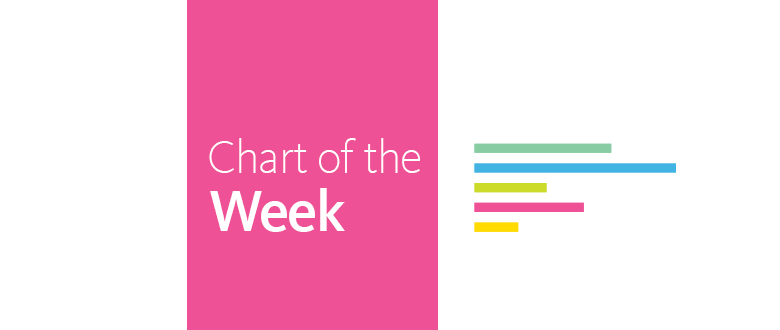 To add equity data to the national dialogue about growth and prosperity, every week the National Equity Atlas team posts a new chart from the Equity Atlas related to current events and issues.
Today is the #Fightfor15's National Day of Action. Across the country, thousands of fast food and airport workers from Los Angeles to Chicago and Little Rock are striking and protesting as part of a call for a $15 minimum wage and collective bargaining rights. Organizers emphasize that this movement is about restoring dignity for all working people.
Had the minimum wage kept up with productivity, it would be nearly $19 an hour today according to the Economic Policy Insitute (EPI). Regardless of where one stands on the issue, most agree that people working full-time year-round should not be in or close to poverty. But data show that this is the case for many workers, particularly workers of color.
To provide additional context to actions taking place at Chicago O'Hare and across the country, this week's chart looks at the rate of working poverty by race/ethnicity and nativity in the city of Chicago. The working poor are defined as full-time workers, ages 25 to 64, with a family income below 200 percent of poverty (based on their family size and composition). As the chart below illustrates, more than one in four Latino immigrant full-time workers in Chicago have a family income that places them below 200 percent of poverty. Nearly 13 percent of U.S.-born Black full-time workers in the city also fall below 200 percent of poverty. This compares to just three percent of U.S.-born White full-time workers.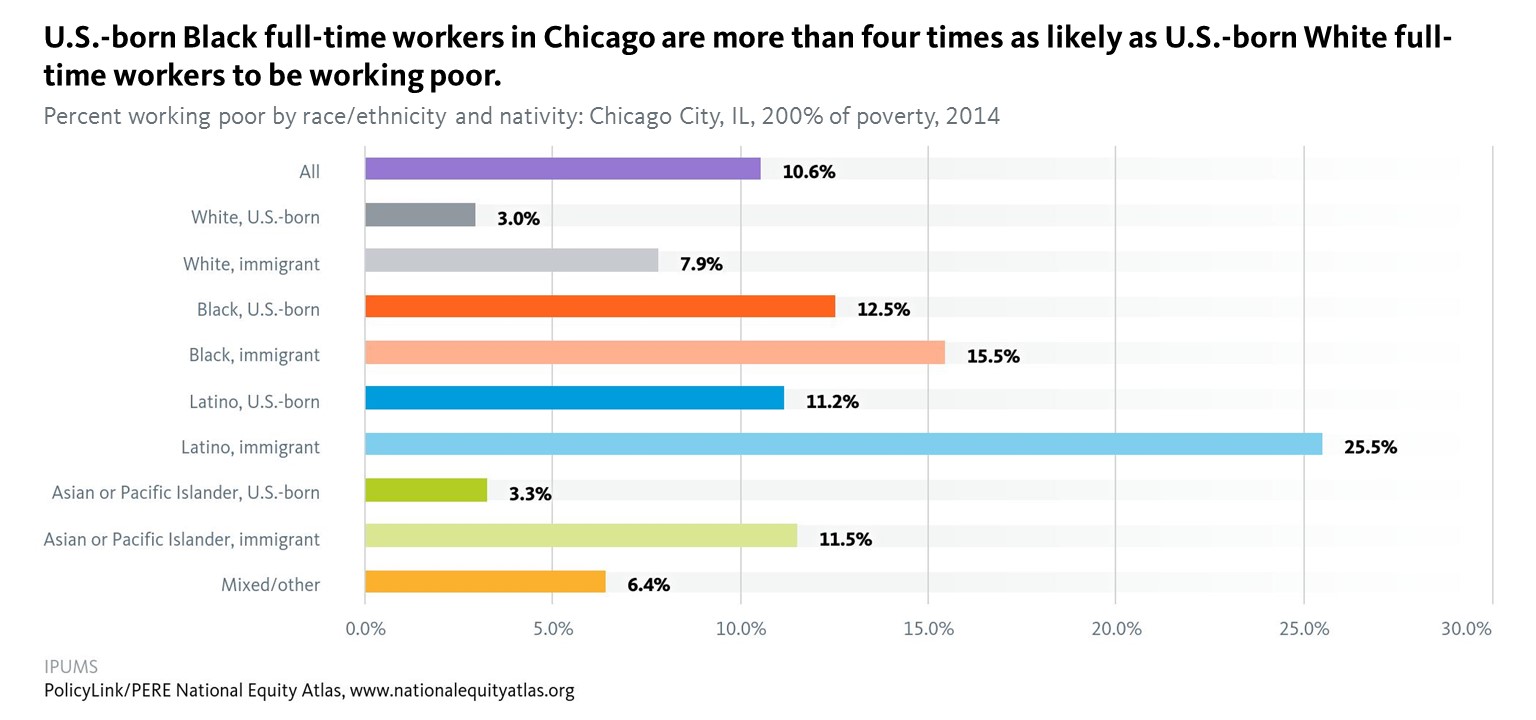 The poverty threshold is determined federally and not adjusted for local cost of living. According to the MIT Living Wage Calculator, the living wage for a family of three (one adult and two children) is $31/hour in Cook County, where Chicago is located. The 200 percent of poverty wage, on the other hand, is $20/hour. As the low-wage sector has expanded, the share of adults who are working full-time jobs but still cannot make ends meet has increased, particularly among Latinos and other workers of color. The failure of even full-time work to pay family-supporting wages dampens the potential of working families and the nation as a whole.
Fortunately, we know which economic policies, if adopted or expanded, can lift full-time workers out of poverty and those participating in the National Day of Action today are working to build political will around them. In addition to raising federal and state minimum wages, those policies include expanding the Earned Income Tax Credit (EITC) and the Child Tax Credit (CTC), which are responsible for lifting millions of families and children out of poverty each year. For a list of policies, visit EPI's Agenda to Raise America's Pay.
To see how working poverty varies in your region, visit the National Equity Atlas, type in your city, region, or state and share the chart for your community using #equitydata and #Fightfor15.