National Equity Atlas Update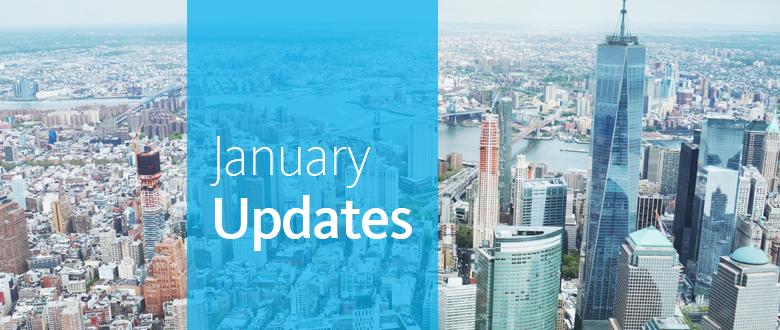 Dear Equity Atlas Users,
 
The new year has brought a whirlwind of leadership and policy changes – including many that place equitable growth policies and the data needed to inform them at risk. As updated demographic projections to 2050 reveal, America's demographic shift toward a majority people-of-color country is a long-term trend that will continue regardless of political and policy sways. This means that the inclusion of communities of color will remain central to our economic fate as a nation, and your efforts to advance racial economic inclusion and opportunity are more important than ever.
 
We hope that our data and policy ideas help you protect, defend, and innovate to make equitable growth the reality in your communities.
 
Can a Targeted Jobs Strategy Reduce Racial Inequities in Unemployment in Your Metro?
Inspired by our maps showing neighborhood unemployment by community racial/ethnic composition, the Atlas team analyzed the relationship between racial and spatial inequality in employment across America's largest 150 metros. Our latest brief, Race, Place, and Jobs: Reducing Employment Inequality in America's Metros, shows how in several regions with large racial gaps in employment such as Youngstown and Milwaukee, unemployed workers of color tend to live in a small number of neighborhoods. In these places, neighborhood-targeted workforce development and job access strategies have the potential to increase racial equity and reduce disparities at the regional level, building stronger and more inclusive regional economies.
 
Beyond a People-of-Color Majority: U.S. Demographic Projections to 2050
The United States is projected to become a majority-people-of-color nation in 2044, but what does population growth look like beyond that year? Join the National Equity Atlas team on February 15 from 12-12:30 p.m. PT / 3-3:30 p.m. ET for a webinar discussion of the changing demographics of the U.S. and a live demo of four indicators that now include updated demographic projections to 2050: "People of Color," "Race/ethnicity," "Population growth rates", and "Contribution to growth: People of color." Register for the webinar here. In the meantime, PERE data analyst Pamela Stephens shares six key demographic trends to follow.
 
#SavetheData and More Charts of the Week
Collecting and publishing disaggregated data is critical to advancing equitable growth locally, and our three recent charts of the week from PolicyLink research associate Ángel Ross underscore this point.
Our January 11 "Location Matters for Health" chart illustrates how adult asthma and diabetes vary by race and place in the neighboring regions of Deltona and Orlando, Florida.
We joined the National Fair Housing Alliance in thanking President Obama for his support of fair housing and shared this #FairHousingThanksObama chart to support the Affirmatively Furthering Fair Housing rule (AFFH) as a tool to address inequities in access to opportunity.
Finally, we produced this #SavetheData chart to call attention to the very real danger that federal data disaggregation tools — like those used to track health disparities and enforce fair housing standards — will be defunded and eliminated.
Thank you!
 
The National Equity Atlas team at PolicyLink and the USC Program for Environmental and Regional Equity (PERE)