National Equity Atlas: July Update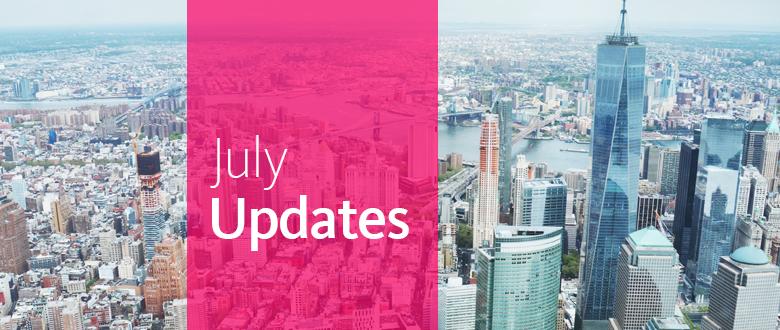 Dear Atlas Users,

Greetings! July has been a month for making progress on a number of exciting projects we will roll out in the fall and winter. We are thrilled to welcome our newest team member, Michelle Huang, who has joined PolicyLink in our Oakland office. We also wish our teammate Ángel Ross well as they begin a doctorate program in sociology at UC Berkeley!
Seeking a Communications Strategist
Are you a communications expert passionate about racial and economic equity and empowering community changemakers with data? PolicyLink is looking for a part-time strategist in our Oakland office to implement our communications and outreach strategy for the National Equity Atlas and the forthcoming Bay Area Equity Atlas. Apply here.

Advancing the Conversation on Employment Equity
James Crowder recently participated in a radio interview with NC Policy Watch to describe the findings and recommendations of our report, "Advancing Employment Equity in Rural North Carolina." And he and Sarah Treuhaft penned an op-ed for the News & Observer lifting up the challenges posed by the proliferation of temporary employment in the state's rural areas.

Charts of the Week: #EquityABQ and Health Equity in Michigan
Following up on the Equity Profile of Albuquerque released last month, summer intern Maryjane Bermudez took a closer look at the gender wage gap in the Albuquerque metro, where just 45 percent of Native American women earn at least $15 per hour compared with 56 percent of Native American men and 80 percent of White men. Last week, Maryjane explored how the expansion of Michigan's 10 cents a meal program could advance health equity.

Better Data for Better Health
We are honored to be among several tools featured in the Robert Wood Johnson Foundation's on its "Better Data for Better Health" web collection, which is also summarized in this handy brief. Check it out to explore other data tools for health equity!

In the News
As a part of the Bay Area Equity Atlas project, the Atlas team provided data to EBASE to incorporate into its report about the growing housing crisis in Concord, California. The data revealed how the majority of Concord renters have annual incomes below $50,000 yet in the vast majority of Concord neighborhoods, renters need an income of at least $75,000 to find affordable housing. Our data was included in articles about the report printed in the San Francisco Chronicle and The Mercury News.

Thank you!

The National Equity Atlas team at PolicyLink and the USC Program for Environmental and Regional Equity (PERE)