National Equity Atlas Update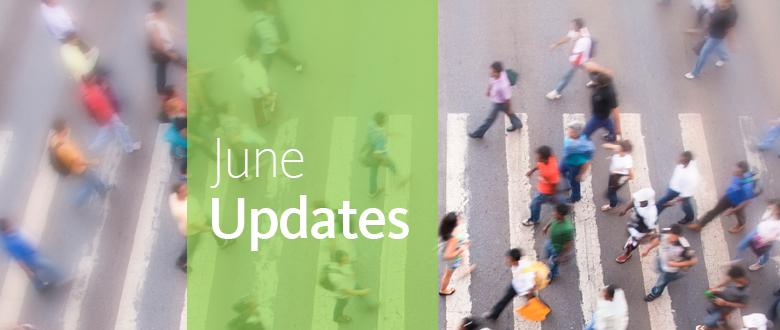 June 27, 2017
Dear Atlas User,
Summer is here, and the demand for data to drive community action for health equity and inclusive growth continues to grow! We are busy preparing for two important events: the release of five new equity profiles for smaller communities and a national conversation about data tools for health equity action in Portland. We were also thrilled to see our data on working poverty used in an op-ed for Teen Vogue refuting HUD Secretary Ben Carson's claim that poverty is "a state of mind."

July 10 Webcast: Data Tools for Health Equity Action
Join us on July 10 at 11 a.m. PDT/2 p.m. EDT for a livestreamed panel discussion in Portland with national leaders who are using and designing data tools to drive health equity action. Speakers include Nathaniel Smith from the Partnership for Southern Equity, Sam Sinyangwe from Campaign Zero and Mapping Police Violence, Julia Sebastian from Race Forward, Cat Goughnour from Radix Consulting and Right 2 Root, and Antwi Akom from Streetwyze, ISEEED, and the Social Innovation and Urban Opportunity Lab at UCSF and SFS. PolicyLink Senior Director Sarah Treuhaft will moderate. The event is co-hosted by PolicyLink and Ecotrust and generously supported by the Robert Wood Johnson Foundation. REGISTER NOW.
June 29 Webinar: Disaggregated Data for Equitable Growth in Smaller Cities
On Thursday, June 29 (11 a.m. PDT/2 p.m. EDT), the Equity Atlas team is holding a webinar highlighting the release of new equity data profiles for five smaller communities: Las Cruces and Farmington, New Mexico; Biloxi and Sunflower County, Mississippi; and Battle Creek, Michigan. Local community leaders, including Rodolfo Acosta-Perez from the Community Action Agency of Southern New Mexico, Josh Davis, Delta Health Alliance, Allytra Perryman of the East Biloxi Community Collaborative, and Jorge Zeballos, Center for Diversity and Innovation at Kellogg Community College, will share how they plan to use the data to advance their work. These profiles were developed with support from the W.K. Kellogg Foundation. Register here.
New Detroit Equity Profile
After decades of job and population loss, the City of Detroit has shown recent signs of growth, yet deep racial inequities, declining wages, and a hollowing out of middle-wage, high-opportunity jobs threaten the city's rebound and economic viability. Developed with the support of the W.K. Kellogg Foundation, this new equity profile highlights how pursuing equitable growth can benefit all residents and businesses in Detroit. For example, had racial inequities in income been eliminated in 2014, the Detroit region's GDP could have been $29 billion larger, a 13 percent increase. We released this profile at a gathering of community leaders on June 13 and also presented our findings at the Allied Media Conference Good Food Good Jobs Network Gathering hosted by FoodLab Detroit.
Chart of the Week is Back!
After a brief hiatus, the Atlas Chart of the Week is back! This week's chart #ProtectMedicaid shows the states with the highest share of people living below 150 percent of the federal poverty line, highlighting those who have expanded Medicaid. To be the first to view each week's chart, follow @PolicyLink on Twitter and visit the Data in Action section of the National Equity Atlas.
In the News…
In a recent op-ed for Teen Vogue, writer Lincoln Blades shares our data on working poverty to dispute the perception that poverty is a mindset, responding to HUD Secretary Ben Carson's comment, "I think poverty to a large extent is also a state of mind."
The Long Island Equity Profile released April 24 continues to gain traction. As reported by Newsday, Theresa Sanders of the Long Island Urban League presented the findings to the Long Island Regional Planning Council, the Long Island economy could be $24 billion stronger with racial equity. The council's chair found that statistic "startling" and sought solutions to advance equitable growth in the region.
Thank you!
The National Equity Atlas team at PolicyLink and the USC Program for Environmental and Regional Equity (PERE)