Chart of the Week: Large Urban Counties are at the Forefront of America's Demographic Change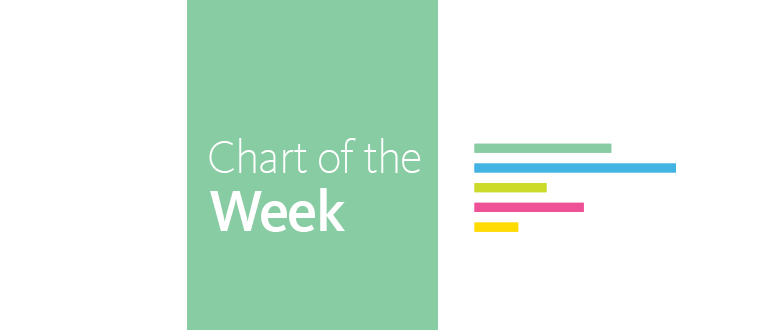 To add equity data to the national dialogue about growth and prosperity, every week the National Equity Atlas team posts a new chart from the Equity Atlas related to current events and issues.
It's been well reported that Hillary Clinton, despite failing to secure the necessary 270 Electoral College votes, won the popular vote by more than 2 million ballots. At the same time, county-level maps of election results show a sea of red. There are now nine times as many "Republican landslide counties" (counties that went Republican by more than 20 percentage points) than "Democratic landslide counties" according to The New York Times. But the areas where Trump won big are less populated than the areas where Clinton won big: the 2,232 Republican landslide counties have less people overall than the 242 Democratic landslide counties. And according to a Brookings analysis, the less than 500 counties that went Democratic made up 64 percent of total U.S. economic activity in 2015.
Our analysis of Large Urban Counties (LUCs), counties with more than 500,000 residents, underscorces just how urban and diverse the country has become. LUCs are not just the economic powerhouses of the country, they are also home to a disproportionate share of people of color.
This week's chart draws from the new people of color maps added to Atlas to highlight how the nation's most populous, "high output" counties are at the forefront of America's demographic changes. In 2014, there were 133 LUCs, accounting for just four percent of counties nationwide. Of these 133 counties, 52 are already majority people of color and 18 are two-thirds people of color. The U.S. population as a whole is just 37 percent people of color, but half of the 151 million residents of LUCs are people of color.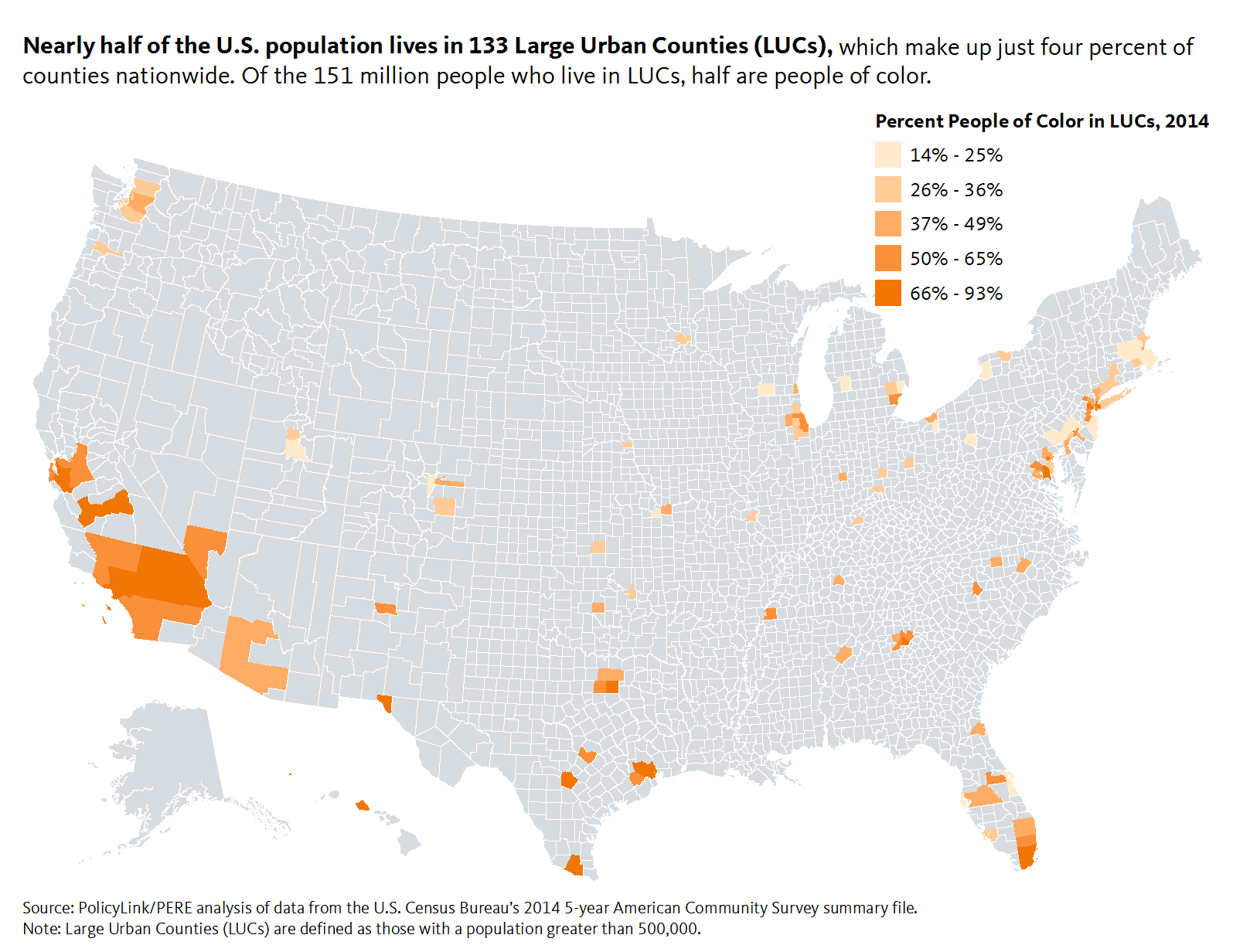 LUCs are major economic actors and have a unique opportunity to advance equitable economic policies. Last month, Angela Glover Blackwell, CEO of PolicyLink, in her address to the Large Urban County Caucus (LUCC) of the National Association of Counties, highlighted several strategies that LUCs can adopt to catalyze equitable growth, including the integration of health and human services into development through investing in the residents and workers as well as the built environment.
To see how population and the share of people of color vary by county in your region, visit the National Equity Atlas, type in your state or region, and share the map for your community using #equitydata.