National Equity Atlas: May Update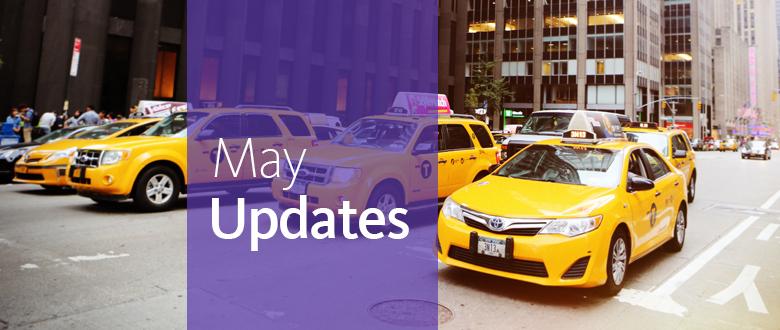 We hope you enjoyed the long weekend! Our team has been on the road a lot this month, working with partners on the ground in Louisiana, Mississippi, New York, and North Carolina in addition to the Bay Area and Long Beach, and presenting on the Atlas at the National League of Cities in DC. We have also been busy getting ready for some upcoming report releases and crunching data for forthcoming analyses and tools. And we were happy to welcome Sabrina Kim to our team as a data analyst at PERE.
Join Our Team: Seeking a Senior Associate in the PolicyLink Oakland Office


Are you a data geek passionate about racial and economic equity and empowering community changemakers with data? PolicyLink is seeking a senior associate in their Oakland office to join the National Equity Atlas team and manage a project supporting community partners to develop equity data tools. Apply here.
The Case for Employment Equity in Mississippi


Last week we were in Jackson for the release of our new report produced in partnership with the Mississippi Low-Income Child Care Initiative. We found that the state economy could be $2.5 billion stronger each year if unemployment was 4 percent or less for all gender and racial groups and more workers were brought into the labor force. At the event, our partners highlighted how increased funding for child care and more career pathways into good, "middle-skills" jobs for women of color would improve opportunities for those women, their communities, and the state economy. Read Boosting Economic Growth in Mississippi through Employment Equity here.
Designing Local Health Equity Atlases in Louisiana and Buffalo




Earlier this month, we traveled to Louisiana and Buffalo, to facilitate data design sessions with local partners to inform the development of local health equity atlases. In Louisiana, we are working with the Power Coalition for Equity and Justice to develop an online data tool that informs and mobilizes voters across the state. In New Orleans, the Greater New Orleans Housing Alliance is already using data from our renter fact sheets to advocate for renter protections locally and against a state preemption bill. In Buffalo, we are working with Open Buffalo to develop a tool that democratizes data and builds a better understanding of housing, poverty, and transit access as health issues.
Chart of the Week: #APAHeritageMonth


In honor of Asian/Pacific American Heritage month, Jamila Henderson wrote about differences in educational attainment among the Asian and Pacific Islander (API) community in the Los Angeles metro area, where 62 percent of all API working-age adults have at least an Associate's degree, but only 21 percent of those are of Samoan ancestry and 27 percent of those with Cambodian ancestry. In another chart of the week Sarah Treuhaft, highlighted how renter spending power in the Bay Area would increase by $4.4 billion if no renters paid more than 30 percent of their income on housing cost.
Thank you!

The National Equity Atlas team at PolicyLink and the USC Program for Environmental and Regional Equity (PERE)