National Equity Atlas Update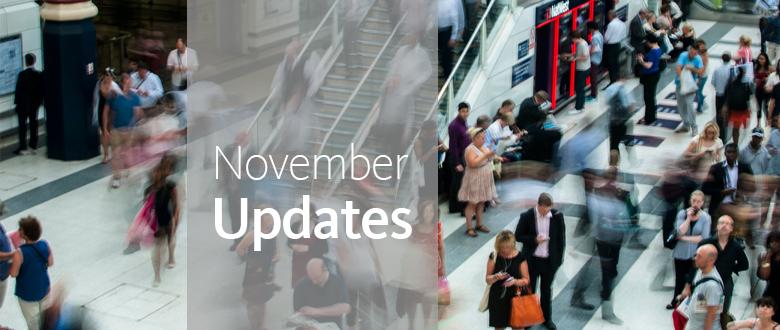 Dear Equity Atlas Users,
 
Now more than ever, data that is disaggregated by race/ethnicity and place must be used to sustain and amplify the movement for equitable growth and shared prosperity. Here is this month's roundup of news and updates to help you continue to make the case for equity as the path to a successful future. 
State of Black Long Island Project Launched
Last month, we launched a new engagement to advance racial equity and inclusive growth in America's quintessential suburb: Long Island. In partnership with the Urban League of Long Island, the Long Island Community Foundation, and Citi Community Development, PolicyLink and PERE are analyzing changing demographics and the state of equity in Nassau and Suffolk counties, with a particular focus on the Black community, and building a policy agenda for racial economic inclusion. We will be releasing the report and policy agenda in February 2017. 
Data Updates for 17 Indicators
For several months, our team has been updating our database to incorporate the most recent data from one of our key sources, which is the 2014 five-year pooled data from the IPUMS American Community Survey. (The pooled data is an average of the samples taken between 2010 and 2014.) We are happy to share that we've now updated 17 of our 32 indicators, including:
Demographics: Detailed Race/Ethnicity, Median Age
Economic Vitality: Homeownership, Income Growth, Income Inequality: Gini, Income Inequality: 95/20 ratio, Job and GDP Growth, Poverty, Unemployment, Wages: Median, Working Poor 
Readiness: Education Levels and Job Requirements, Disconnected Youth
Connectedness: Car Access, Commute Time, Housing Burden, Neighborhood Poverty
Large Urban Counties Are Leading the Nation's Growth
Although they represent just 4 percent of the 3,142 counties in the United States, large urban counties — those with at least 500,000 residents — are home to nearly half of the U.S. population. For a convening of the Large Urban County Caucus (LUCC) of the National Association of Counties on November 18 in New York City, the National Equity Atlas team created an infographic and blogpost illustrating how these counties are at the forefront of the nation's shifting demographics.
 
Charts of the Week
In a month where setbacks seemed to pile on top of one another, the three Charts of the Week posted to the Atlas Data In Action section showed where there is hope on the horizon. On Election Day, voters in Maine approved a minimum wage increase to $12.00/hour and this chart reveals the impact this can have for workers in the state. Voters in Indianapolis authorized a progressive plan to fund mass transit expansion and we generated a charton racial disparities in car access underscoring how transit equity will help connect people to jobs. Finally, this GIF displays the percent people of color in the U.S., by county, from 1980 to 2040. With each decade going forward, the strength of our economy increasingly depends on the readiness and full inclusion of people of color as workers, innovators, entrepreneurs, and leaders.
 

Thank you!
The National Equity Atlas team at PolicyLink and the USC Program for Environmental and Regional Equity (PERE)