National Equity Atlas: October Update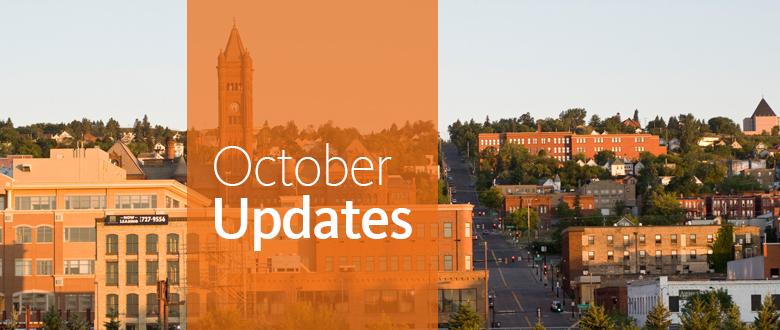 Dear Atlas Users,
Greetings from the National Equity Atlas team! We are busy at work crunching data for forthcoming analyses and tools that we will be rolled out in the next couple of months. In the meantime, we are happy to share news about our most recent equity profile release in Cincinnati.
Advancing Health Equity and Inclusive Growth in Cincinnati
On October 19, over 200 people gathered at the National Underground Railroad Freedom Center for the release event for the new equity profile; its accompanying policy brief, All-In Cincinnati: Equity is the Path to Inclusive Prosperity; and one-page fact sheet which were written in partnership with the Greater Cincinnati Foundation, United Way of Greater Cincinnati, and Interact for Health.
PolicyLink President and CEO Michael McAfee gave a keynote speech about how the city is poised to lead the nation on equity, and Senior Associate James Crowder presented data findings and potential policy solutions to the audience. These data and accompanying policy recommendations will help to inform the work of the All-In Cincinnati coalition. That coalition is using the PolicyLink All-In Cities policy framework as they move towards policy and systems change.
Local news station WCPO Cincinnati covered the report in a TV segment and accompanying article that highlight key data points that have informed the coalition to work towards removing barriers for women of color to participate more fully in, and benefit from the region's economy. Reporter Lucy May writes, "All-In Cincinnati's policy recommendations aim to help black women, who often feel the region's racial and economic inequities most acutely." Nick Swartsell from CityBeat also wrote about the release, lifting up, "the cascading effect economic and racial inequality have on Hamilton County residents."
Thank you!
The National Equity Atlas team at PolicyLink and the USC Program for Environmental and Regional Equity (PERE)