Chart of the Week: San Diego's "YIMBY" Coalition to Take on Housing Fight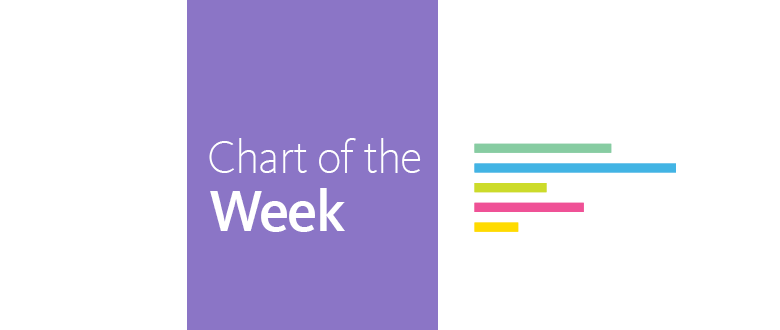 To add equity data to the national dialogue about growth and prosperity, every week the National Equity Atlas team posts a new chart from the Equity Atlas related to current events and issues.
In California, 58 percent of renter-occupied households spend more than 30 percent of their income on rent (the second highest rate of housing burden in the country after Florida). In a heated real estate market, advocates across the state are fighting for more affordable housing. In many cities, housing production has not kept up with a growing population, in part because existing residents are often resistant to new housing developments—especially those with affordability restrictions—due to concerns that such developments will change the "character" of their neighborhoods.
But a new coalition of business and environmental groups in San Diego is taking the opposite approach. Housing YOU Matters is San Diego's first formal organization of "Yimbys"—an acronym for "Yes in My Backyard" that indicates their support for affordable housing solutions. This week's chart looks at renter housing burden in the city to underscore the affordability issues in San Diego and the communities most impacted.
As the chart below shows, 54 percent of all renter-occupied households in San Diego are rent-burdened. But this number ranges from 49 percent among Asian or Pacific Islander renter households to 63 percent among Latino renter households.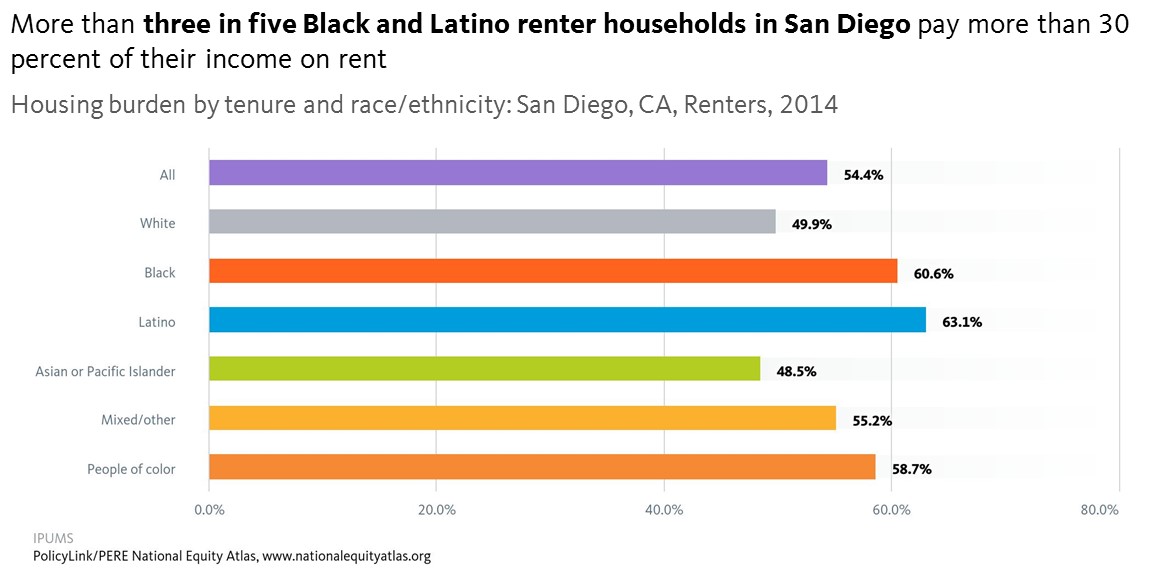 Not all households are similarly impacted by the housing affordability crisis in San Diego and efforts to increase the supply of housing (both market-rate and affordable) ought to address how Black and Latino households, in particular, pay too much for housing. Policies that help to ensure that all households can access safe and affordable housing include adopting strong tenant protections such as "just cause" eviction ordinances, anti-harassment policies, and rent control to prevent displacement of renter households.
To see how renter (and homeowner) housing burden varies in your city, region, or state, visit the National Equity Atlas, type in your community, and share the chart using #equitydata.