National Equity Atlas: September Update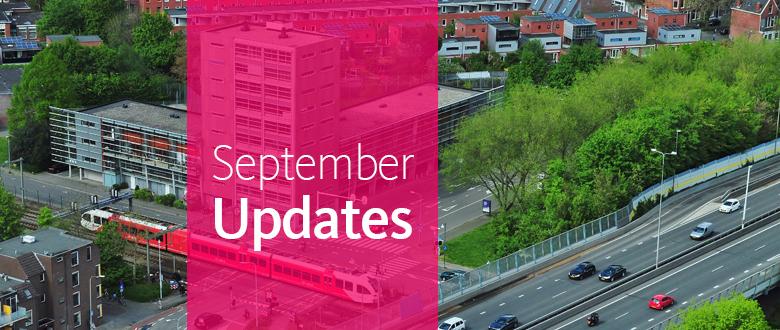 Dear Atlas Users,
Happy fall! This month, the Atlas team hit the road, with presentations and equity profile community engagements from Orange County, California to Pinellas County, Florida and many more stops in between. In all of the places we are working, we are impressed by our community partners who are bringing together diverse leaders to effect policy changes to reduce racial and economic inequities.
#EquityData at Mile High Data Day
On September 20, about 180 Coloradan community leaders gathered for the third annual Mile High Data Day, held by Shift Research Lab, to gain new ideas, insights, and connections for using data to power their community change efforts. Sarah Treuhaft, managing director at PolicyLink, gave the keynote address, lifting up how the Equity Atlas team weaves story, data, and community partnerships together to drive equitable growth policy changes and sharing the Denver Renter Fact Sheet created in partnership with the Right to the City Alliance. At the conference, we were happy to learn that the Colorado Office of Health Equity used our data in its new Equity Action Guide.
Equity Profiles Underway for Long Beach, Orange County, and Pinellas County
We are busy gathering data and speaking with community leaders about key equitable growth challenges and opportunities in three very different coastal communities: the port city of Long Beach, California, located in Los Angeles County; Orange County, just to the east of Long Beach; and Pinellas County, Florida, home to St. Petersburg and Clearwater. The Long Beach profile will be released later this year with the others scheduled for release in early 2019.
Milwaukee Renter Data In Action
In July, the YWCA of Southeast Wisconsin requested a renter fact sheet to support its economic opportunity work. The data revealed that Milwaukee renters already spend $2.8 billion to the local economy every year, but could contribute an additional $352 million per year if six in 10 renters were not rent burdened. The YWCA has been using the data to make the case that better job opportunities and wage increases for disenfranchised communities of color would have broad benefits for the city, to push for quality homeownership opportunities for renters, and to counter the myth that renters are not concerned about their neighborhoods and do not contribute to the Milwaukee economy.
Atlas Team on the Road
The theme of this year's Community Indicators Consortium conference, held in Minneapolis, was "Community Indicators in Action" and we were happy to host a workshop on leveraging data and narrative to advance equity locally at the event. Sarah Treuhaft also delivered the Impact Award to the MAP Dashboard Project in Southern Arizona, whose data on teacher wages helped Tucson for Teachers win higher teacher pay as a part of the #RedforEd movement. This month, our team is looking forward to the EARN Conference in Chicago and the National Neighborhood Indicators meeting in Los Angeles.
The National Equity Atlas team at PolicyLink and the USC Program for Environmental and Regional Equity (PERE)