National Equity Atlas Update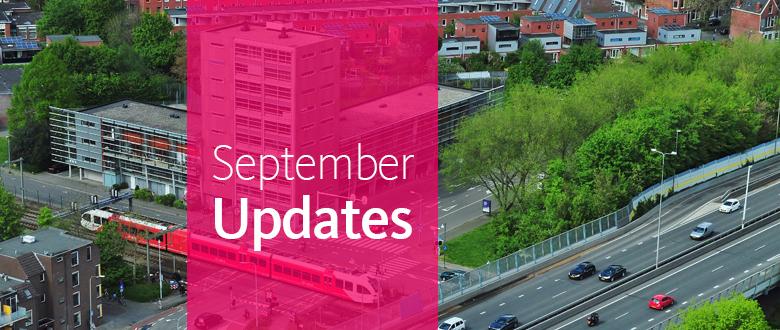 Dear Equity Atlas Users,
 
We have some great September updates for you, but first of all we are excited to announce the beta version of a new feature that highlights the equity movement on-the-ground:
 
Preview neighborhood-level mapping added to the Atlas
Today, we released the beta version of new interactive neighborhood-level mapping on the Atlas. These new maps allow users to understand how selected indicators (e.g., unemployment) vary across neighborhoods within a city or region, and can help inform targeted employment and workforce development initiatives as well as infrastructure investments. This beta release features county and census-tract level maps of the unemployment indicator. Register for our special preview of the maps on October 6 specifically for Atlas subscribers and share your feedback ahead of the public release next month.
 
Welcoming America webinar
Welcoming America helps communities across the country achieve prosperity by becoming more welcoming toward immigrants and all residents. On October 7 the National Equity Atlas will be featured in a webinar on eelcoming and economic development. Participants will examine selected economic indicators on the Atlas to get a sense of how immigrants are faring in their communities. Angel Ross, Research Associate at PolicyLink and Justin Scoggins, Data Manager at the USC Program for Environmental and Regional Equity (PERE) are featured speakers. Register here.
 
Forward Community Investments webinar
Last week, the National Equity Atlas kicked off the Forward Community Investments 2016-2017 Racial Equity Webinar Series. The goal of this series is to provide FCI partners with tools and approaches that can be used to advance social, racial, and economic equity and inclusion within their work. The webinar provided an overview of the Atlas framework and a walk through of the Atlas, focusing specifically on Wisconsin.
New Report Makes Case for Equity in Metro Atlanta
A new report from the Partnership for Southern Equity (PSE), Growing the Future: The Case for Economic Inclusion in Metro Atlanta, describes how equity is both a moral and economic imperative for the Atlanta region and for the nation as a whole. The report highlights our full employment analysis and GDP with racial equity analysis, both of which underscore how eliminating racial inequities results in "equity dividends" for the broader economy. See our short post about the report here.
New "Chart of the Week" series
We've launched a new "Chart of the Week" series to add equity data about growth and prosperity to the national dialogue. Every week, we post a new chart drawing from the Equity Atlas related to current events and issues. Our inaugural post lifted up #BlackWomensEqualPay and looked at median wages for Black women in Atlanta, Georgia. We also shared charts highlighting the #Fightfor15, #NoDAPL, and the most recent Census report. Follow our posts on social media using #equitydata, #Fightfor15, and #NoDAPL and in our Data in Action section.
 
Thank you!

The National Equity Atlas team at PolicyLink and the USC Program for Environmental and Regional Equity (PERE)