How Our Foundation is Using an Equity Framework—and Equity Data—to Guide Our Investments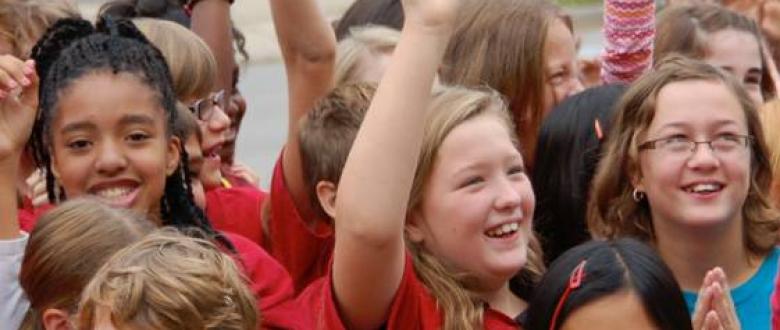 For 95 years, the Community Foundation for Greater Buffalo has been committed to realizing its vision of a vibrant, inclusive region with opportunity for all. Our foundation makes the most of its clients' generosity by bringing together seemingly different groups to develop collaborative solutions that realize this vision in Western New York. Now, more than ever, there is momentum to take on the region's longstanding challenges and reverse the decline of the past decades.  
One of our key community goals is to improve racial equity. Approximately 90 percent of all board-directed resources support communities of color. While racial equity stands on its own, it is also a critical factor in addressing our goal to improve educational achievement for low-income students. Other goals include enhancing and leveraging significant natural resources (using an environmental justice perspective), and strengthening the region as a center for architecture, arts and culture by ensuring that all children have access to consistent arts instruction. 
Key Equity Data Points Driving Our Work
Data that is disaggregated by race and ethnicity plays an important role in grounding our work and, in combination with storytelling, helps to inform our key initiatives. Powerful data points that drive our portfolio include the following:
The Buffalo Niagara region ranks 98th out of 100 metros in black/white equity and 89th in Latino/white equity (from the U.S. Census)
People of color are disproportionately clustered in urban centers and Buffalo is the third poorest city in the U.S. (also from the U.S. Census)
Population growth in the region is driven mainly by foreign-born people of color, recent immigrants to America (from City Vitals 2.0)
Our foundation selected these three data points very intentionally to make the case for increasing racial and ethnic equity, especially as a driver for economic growth. As communities of color grow as a share of the population, it is even more urgent to dismantle racial barriers and ensure all of our residents can access the educational and economic opportunities they need to contribute to the region's revitalization, resilience, and prosperity.
Our Racial Equity Framework
We also adopted a framework introduced by PolicyLink to close the racial wealth gap through seven strategies:
1)     Fortify the cradle-to-career pipeline
2)     Reconnect the long-term unemployed
3)     Grow businesses owned by people of color
4)     Build power among a workforce comprised of people of color
5)     Open up access to economic opportunities in high-growth sectors
6)     Build wealth in communities of color
7)     Leverage urban resurgence to grow income and wealth
We adopted this framework because it articulates the community-level strategies needed to support a stronger regional economy that decreases our racial disparities and increases the equity dividend: the benefits to our whole region that will come from expanding opportunity for all. The framework also gave our board a new way to evaluate their work and investments.
Investing in a Data-Driven Equity Strategy: Say Yes Buffalo
Equity data plays a major role in several of foundation-supported initiatives that bring together stakeholders across multiple sectors to advance the seven strategies. One of the Community Foundation's most powerful data-driven cross-sector partnerships is Say Yes Buffalo, which is aligned with the PolicyLink strategy to fortify the cradle-to-career pipeline. "Recognizing the clear link between future economic prosperity and educational achievement, the Foundation committed to launching Say Yes Buffalo in late 2011," said Clotilde Perez-Bode Dedecker, President and CEO of the Community Foundation for Greater Buffalo. "Say Yes Buffalo is an unprecedented, cross-sector partnership, focused on increasing post-secondary completion rates for urban youth."
While the driving force behind Say Yes Buffalo is a universal scholarship program offered to students in the Buffalo Public Schools, financial aid for college is just one component of the effort, which seeks to remove all barriers to educational success. To the academic, health and behavioral challenges our students face, Say Yes Buffalo and its partners are putting people and programs run by respected community-based organizations directly into the Buffalo Public School buildings. For example, in 2014 with the help of Erie County and the Community Foundation for Greater Buffalo, 19 schools now have an on-site mental health clinic to provide students and families easy access to social and emotional supports.  
To date, Say Yes Buffalo has provided scholarships for over 1,500 high school students and after just the first year, the number of Buffalo Public High School graduates enrolling in two and four-year institutions increased by 9-percentage points.
"The leadership of the Community Foundation has set the groundwork for the transformational work of Say Yes Buffalo," said Alphonso O'Neil-White, chair of the Say Yes Buffalo Scholarship Board. "Say Yes Buffalo and its partners are committed to implementing data-driven programming to enhance Say Yes Scholarships by removing barriers that prevent students from being academically successful."
Credit: Say Yes Buffalo