Chart of the Week: Breaking Down Education Data for the API Community in Los Angeles Shows Stark Education Gaps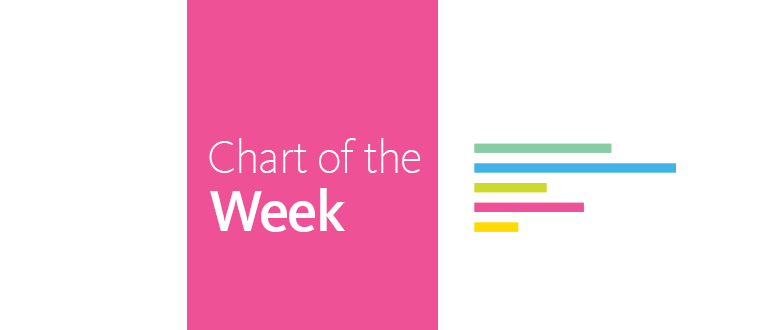 To add equity data to the national dialogue about growth and prosperity, every week the National Equity Atlas team posts a new chart from the Equity Atlas related to current events and issues.
Disaggregating data to understand the diversity of experiences and outcomes within large populations is critical for crafting policies to build an equitable economy. In honor of the 40th anniversary of Asian Pacific American Heritage Month, this week's chart examines the vast differences in educational attainment among the Asian and Pacific Islander (API) community in the Los Angeles metro area.
Asian and Pacific Islanders are a large and growing demographic in the Los Angeles region and make up 15 percent of the population. By 2020, the LA area is projected to have the fourth largest API population among the largest 150 metros in terms of the API share of the total population (after Honolulu, San Jose, and San Francisco). Between 2000 and 2010, the API community had the fastest population growth among all groups, increasing 23 percent to nearly 1.9 million residents (the Latino population had the second largest rate of growth at 11 percent).
With API communities driving growth in the region, ensuring that API workers have the skills and education needed for the jobs of the future is essential for a strong and prepared regional workforce. By common measures of social and economic success, the API community often fares very well. However, looking at the API community as a whole obscures important differences and masks challenges faced by certain subgroups.
By 2020, an estimated 44 percent of jobs in California will require at least an Associate's degree. Comparable with the national average, 62 percent of Asian and Pacific Islanders in the LA metro area hold at least an Associate's degree, signaling that overall this community possesses the skills to meet the demands of the changing economy. Although this figure is above average, there are wide disparities in educational attainment: Only 21 percent of working-age people with Samoan ancestry, 27 percent with Cambodian ancestry, 31 percent with Other Pacific Islander ancestry, 34 percent with Laotian ancestry, and 36 percent with Native Hawaiian ancestry hold at least an Associate's degree. By comparison, 58 percent of White, 37 percent of Native American, 35 percent of Black, and 17 percent of Latino working-age adults in the LA metro area hold at least an Associate's degree.
America's future jobs will require ever-higher levels of skills and education, but our education and job training systems are not adequately preparing all workers—particularly those growing as a share of the workforce—to succeed in the knowledge-driven economy. Closing wide and persistent racial gaps in educational attainment will be key to building a strong workforce that is prepared for the jobs of the future. Important strategies include creating cradle-to-career pipelines for vulnerable youth and investing in universal pre-K, reforming harsh, "zero tolerance" school discipline policies to keep youth in school and on track to graduate, implementing sector-focused workforce training and placement programs that connect workers to good jobs, ensuring access to higher education for immigrant students by providing in-state tuition rates regardless of immigrant status, and increasing access to financial aid or scholarships. For more on these strategies please visit the National Equity Atlas here.
Additional indicators, analyses, and resources for the API community can be found at AAPI Data, Empowering Pacific Islander Communities (EPIC), and Southeast Asia Resource Action Center (SEARAC).