Want to Create Your Own Local Equity Atlas? Start Here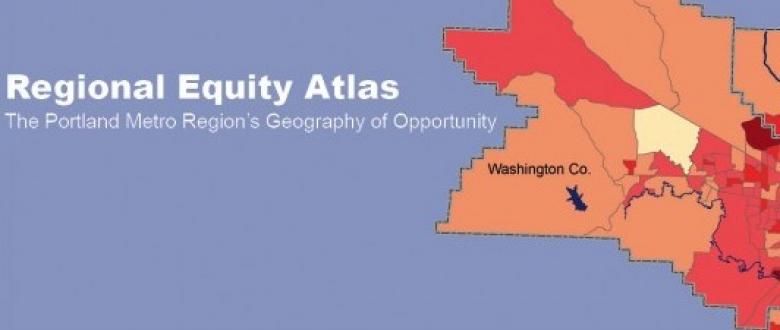 Have you explored the National Equity Atlas and want to dig in deeper to understand how access to resources and opportunity is distributed across the neighborhoods in your region? It might be time to start thinking about developing your own local equity atlas. And a new set of resources from the Coalition for a Livable Future – the creators of the nation's first regional equity atlas back in 2007 – is now available to help guide you through the process.
The National Equity Atlas was inspired by local equity atlases: data tools that local leaders, advocates, and policymakers are using to inform decision-making and make the case for inclusive policies and practices at the local, regional, and state level. Local equity atlases allow users to examine access to opportunity by race and geography. In Atlanta, Denver, Los Angeles, and New York (in addition to Portland), these atlases have put important facts, analyses, and data visualizations in the hands of changemakers, and they are being used to shape investment decisions and policy.
We've written several "Data In Action" stories about how advocates are using these local data resources to advance systems and policy change:
As the pioneers of the approach, the Coalition for a Livable Future has learned a great deal about how to successfully build a local equity atlas, and they want to share those learnings with the many cities that have approached them for advice and the broader field. They teamed up with the Oregon Health Care Quality Corporation to develop an online toolkit and are also hosting two webinars in May:
RESOURCE: The Equity Atlas Toolkit shares information about the uses of such atlases and describes the process of creating an equity atlas to support research, coalition-building, and policy change. It describes what equity atlases are and why they are valuable tools, and includes sections on planning, building a team, engaging stakeholders, selecting indicators, creating maps, developing a website, and conducting outreach and education.
WEBINAR: Equity Atlas Basics, May 12, 2015 11:00-12:00pm PST.

Learn more about what equity atlases are and how they can empower communities to advance equity.

Register Online
WEBINAR: Building an Equity Atlas, May 27, 2015 11:00-12:00pm PST.

This webinar focuses on the equity atlas development process. Learn about how you can develop an equity atlas for your community.

Register Online