Chart of the Week: A Vote for Transit Equity in Indianapolis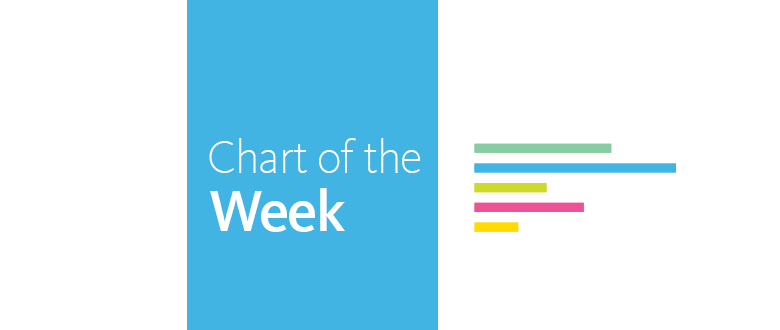 To add equity data to the national dialogue about growth and prosperity, every week the National Equity Atlas team posts a new chart from the Equity Atlas related to current events and issues.
Last Tuesday, voters in Marion County, Indiana, delivered a local election-day victory for equity when they authorized a progressive plan to fund mass transit expansion throughout the Indianapolis area.
Voters approved more than two-thirds of the nearly 50 transit-related measures that appeared on ballots across the country last week, totaling nearly $200 billion in public transportation projects (according to the American Public Transportation Association). But Marion County's Question 2 stands out because it authorizes the City-County Council to raise funds through an income tax increase, rather than the regressive sale tax increases that many other transit plans rely on for capital.
Reliable transportation is essential to help workers and families connect to jobs, education and training, services, and other community resources. And as data from the National Equity Atlas show, many households of color in Indianpolis (12 percent) lack access to a car; 14.6 percent of Black household do not have a vehicle, compared to 4.5 percent of White households.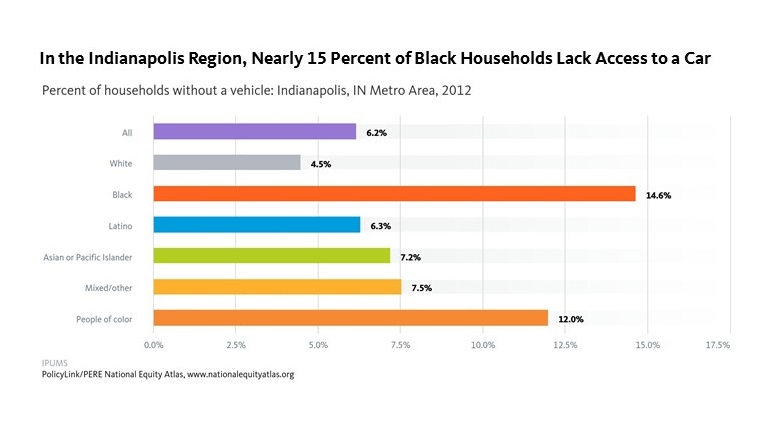 To grow an equitable economy, all communities must be able to easily connect to the opportunities and assets in a region. This requires policies just like those included in the Marion County Transit Plan, which calls for $390 million of investments to improve existing bus services — extending hours, adding new routes and increasing frequency, and expanding days of service — and funding the operation of three bus rapid transit lines. These services could put two-thirds of the city's jobs and people within walking distance of reliable public transit.
To see how car access varies in your state, region, or city, visit the National Equity Atlas, download the chart for your community, and post to social media using #equitydata.