National Equity Atlas Update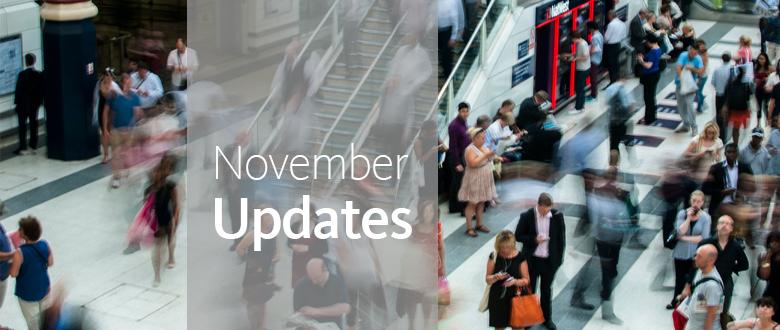 Dear Atlas users:

Happy November from the National Equity Atlas team! We are busy behind the scenes this month updating our data to 2015 for release early next year. We also launched our first report in our employment equity in Southern States series and are gearing up for next week's webinar focused on data for advocacy. We hope you will join us!

Webinar: Using Data to Support Organizing and Policy Advocacy
Thousands of people in dozens of cities across the country participated in this year's #RenterWeekofAction, holding actions and assemblies to demand better protections for renters. Join the National Equity Atlas team and Right to the City on December 6 at 12 p.m. P.T. / 3 p.m. E.T. for a webinar about how data supported these efforts. Equity Atlas team members Pamela Stephens and Ángel Ross will describe our analysis, Malcolm Torrejón Chu of Right to the City will discuss communications and messaging strategy, and Josh Butler of Housing Long Beach and Issac Simon Hodes from Lynn United will describe how they used the data in their local campaigns. Register here.

Employment Equity: Putting Georgia on the Path to Inclusive Prosperity
Yesterday, as a part of our work to advance economic inclusion in the South, we released a new report and fact sheet highlighting the importance of employment equity in Georgia. The Atlas team, along with our partners from Partnership for Southern Equity, shared our findings and held a panel discussion with leaders from The Urban League of Greater Atlanta, the Georgia Budget and Policy Institute, Decide Dekalb Development Authority, and the Atlanta Federal Reserve. Community mobilization was a key theme: panelists and audience members agreed that the data was powerful, and the most pressing need is for community members to use it to demand job solutions from their elected representatives.

In the News…
This past month, National Equity Atlas data was used:
To

make the case

to preserve and expand affordable housing in Texas neighborhoods through proactive policies in The Daily Texan.
To demonstrate the school poverty challenges the Denver Public School District is trying to tackle with some of its recent reforms in The Denver Post's

online news hub

.
To explain how wage disparities between White employees and employees of color can be addressed through

empowering youth of color

in Vice Impact.

Thank you!

The National Equity Atlas team at PolicyLink and the USC Program for Environmental and Regional Equity (PERE)