From helping community organizers and advocates make the case for the policies that address the structural inequities they see every day, to supporting government leaders working to design equity solutions, to informing philanthropic investments in racial equity, our research and data are a key ingredient in winning equity campaigns. Read about our impact over the years here and see select impact stories below.
Protecting renters from COVID-19 evictions
" Equity Atlas data underscores what we are seeing on the ground every day, and provides critical information for us to advocate for humane, equitable, common sense policy to keep people housed."
In the Bay Area's Contra Costa County, our analysis found that 12,000 renter households would be at imminent risk of eviction if the county's eviction moratorium expired, with more waves of evictions close behind. This data on the magnitude of the risk helped the Raise the Roof coalition successfully urge the Board of Supervisors to extend the moratorium and rent freeze from July 15 to September 30, 2020.
Photo: Brooke Anderson Photography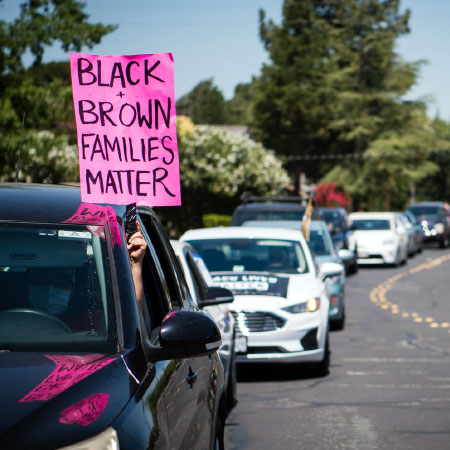 Helping foundations invest in racial equity and inclusion
" PolicyLink served as a powerful ally as McKnight moved through our process to strategically redesign our work to advance racial equity in Minnesota. They provided strategic advice, data, and analysis and important national perspectives that helped shape our new program area."
PolicyLink has played a supportive role to the McKnight Foundation as they increase their commitment to advancing racial equity in Minnesota through a new programmatic area. As a member of their national advisory panel, we were able to bring together our experience working nationally with Equity Atlas data and analysis to help inform McKnight's strategies and how they will measure progress toward a more vibrant and equitable Minnesota.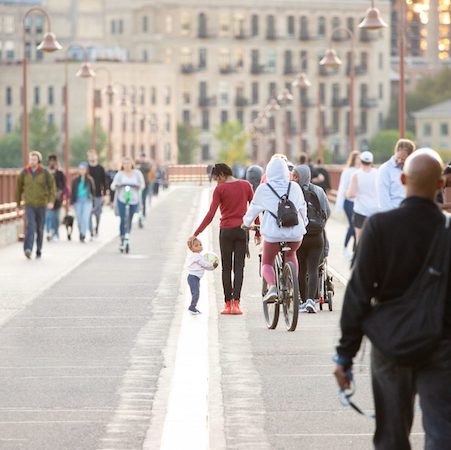 Accelerating workforce equity in regions
" The National Equity Atlas has been critical to our work in developing data-driven workforce strategies with our collaboratives engaged in the difficult but necessary work of developing opportunities that provide equitable outcomes for all."
The National Equity Atlas has partnered with the National Fund for Workforce Solutions to inform their strategic priority of promoting racial equity across their network. We're working with local National Fund collaboratives across the country to identify the drivers of racial inequity in the workforce and develop tailored solutions to ensure all people can access good jobs and career pathways.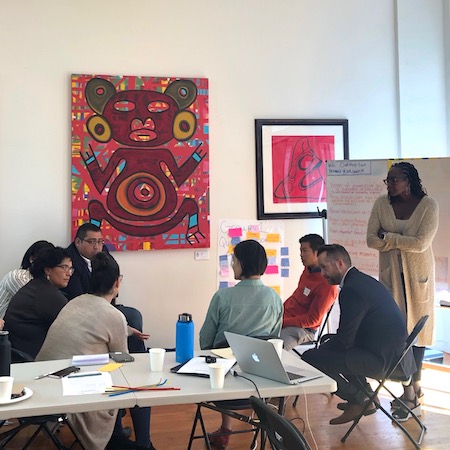 Supporting racial equity in local government
" The National Equity Atlas team provides crucial data and policy analysis for government officials and all city leaders seeking to develop real solutions to racial inequity."
The City of New Orleans citywide equity strategy, launched in 2017, lays out how local government will do its part to build a stronger, more inclusive city by advancing equity through its operations and decision-making. Our profile of New Orleans provided critical data to inform local leaders in crafting a holistic approach to address racial and economic inequities throughout city government and operations.