Using Tableau
The data visualizations in the Lab are all created using Tableau. Below we walk you through how to get started using Tableau software, which you will need to work with the Starter Viz and starter workbooks available on the Lab. You will also need a Tableau Public account to use the free software, and to publish any visualizations you create. 
Tableau Desktop Public Edition (Tableau Public) is a free version of the Tableau desktop software hosted on the cloud by Tableau and allows you to create data visualizations and connect to CSV files, text and Excel documents, and Google sheets. All workbooks used and created through Tableau Public cannot be stored locally. It requires that all workbooks are saved to the Tableau Public server and are accessible by other Tableau Public users. Additionally, Tableau Public only connects to local data and there is a 1 million rows limit for your data source used or shared. 
Note: If you have purchased Tableau Desktop or a Tableau Creator license, the Tableau-ready data and Starter Workbooks are ready for use in those versions as well. 
To download Tableau Public
Step 1: Go to https://public.tableau.com/s/
Step 2: Click on "Sign Up" in the top right corner to create a profile on Tableau Public.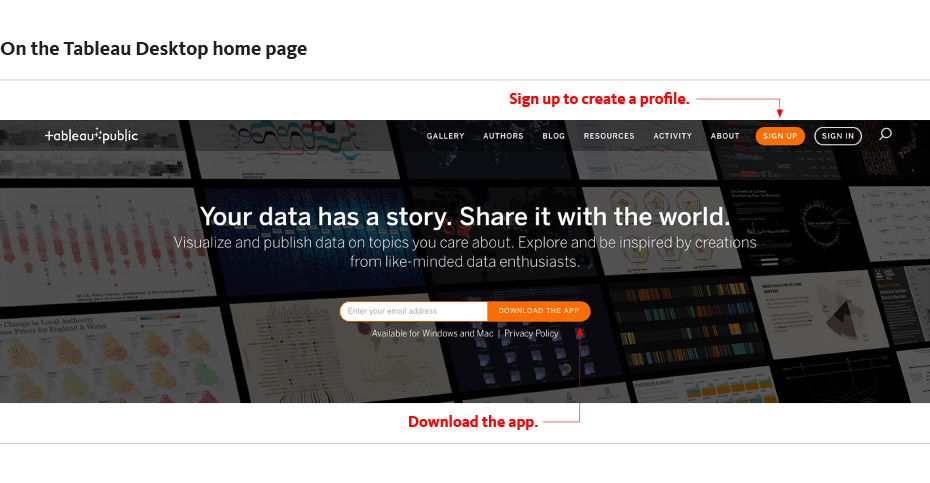 Step 3: Download the App by entering your email address and click "Download the App".
Step 4: Read and accept the terms of the license agreement, then click "Install".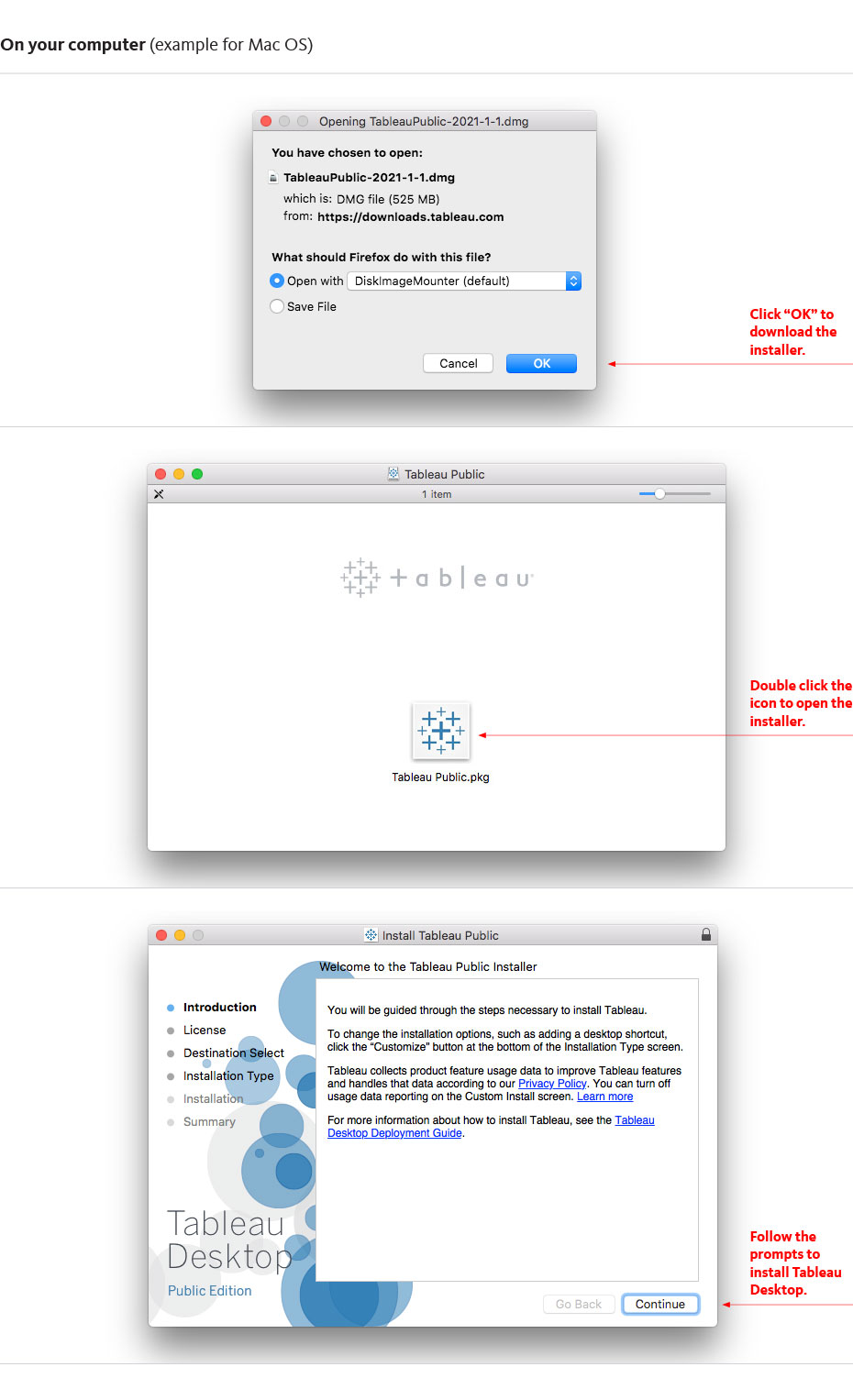 Once installed, Tableau Public is ready to use on your device.
Create your viz
Create your own $15/hour factsheet using our starter viz and following the step-by-step guide. Our Tableau-ready starter workbooks include example charts and instructions on customizing your own data visuals. For basics on choosing and designing data visuals, refer to our Data Visualization Basics page. If you are looking for some examples of data visualizations created in Tableau using Atlas data, check out our gallery.